How to Submit for a review:
Are you a fun-loving company with a sense of humor? Are you refreshed by an off-beat world view and quick wit? In that case, I would love to be in touch with you!
I have a passion for quirky writing and SEO-boosting vlogs, and am eager to work with ambitious and amiable people who recognize quality representation.
If you know the value of being an early adopter and staying ahead of the curve, then reach out now.
Be advised: old media has its place but new media ROI is not measured the same way. If that makes you squirm, this isn't right for you (please don't make both of us miserable).
If you want to climb aboard this ship and add a new dimension to your online presence, you may be exactly who we're looking for.
Fill out our contact form or send an email and tell us who are you and why you want a piece of this action. I can't wait to see if your project is a good match!
You can email me at candicekilpatrickbrathwaite@gmail.com.
Please make it abundantly clear how you wish to work together.
Mom Most Traveled will not be responsible for shipping charges.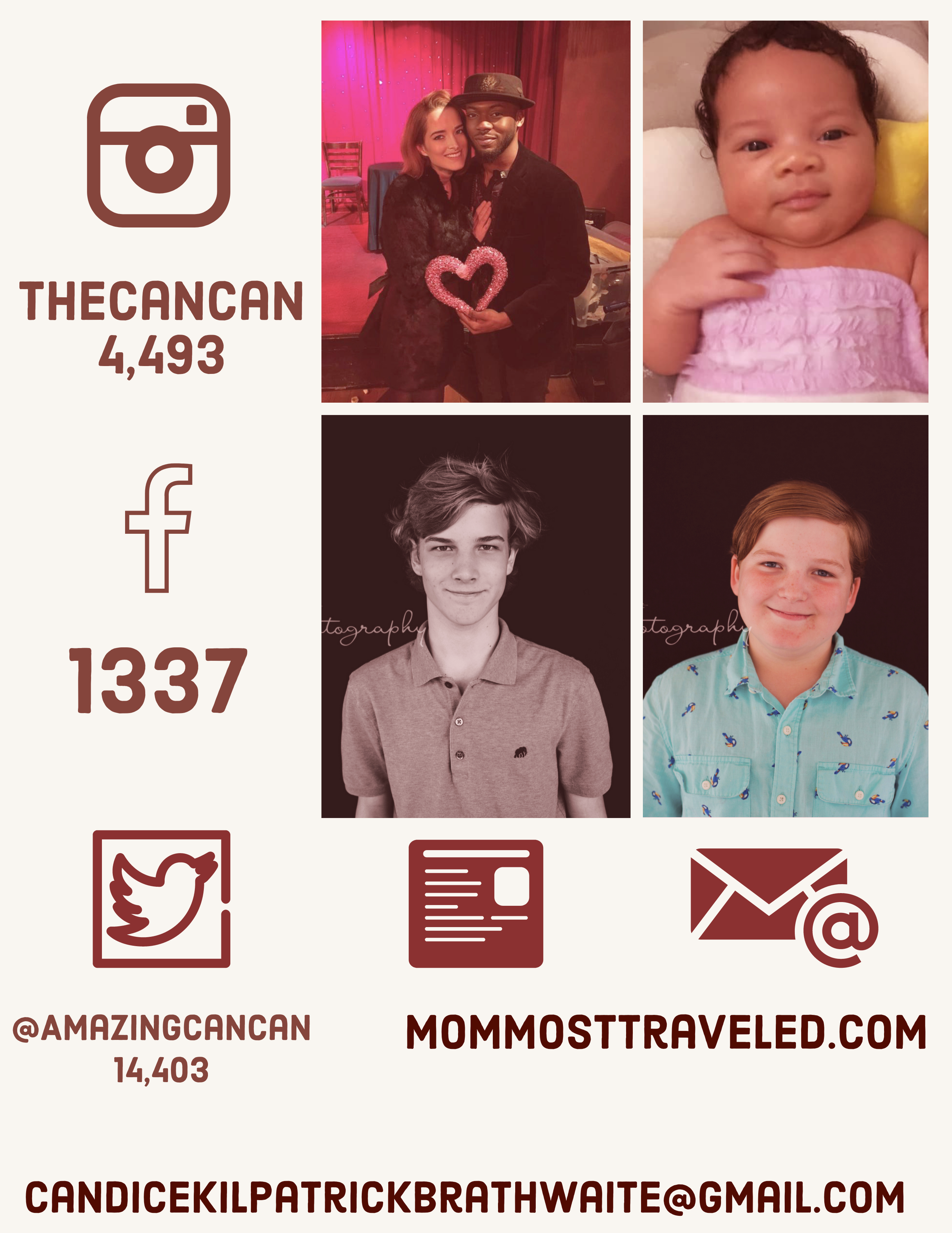 Submision Form