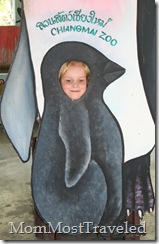 The Mom Most Traveled family members have really savored our time in Chiang Mai.
We are heading home tomorrow and will resume regular posting ASAP!
I wanted to share with you these cheesey photos from our zoo trip.
Jojo insisted on posting for each of these novelty display pictures.
So far, the penguin and elephant kind of make sense, but the leopard already has a mouth and nose, making for a bizarre cyclops, dual-face effect: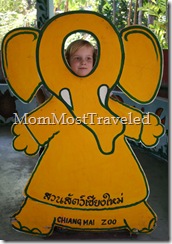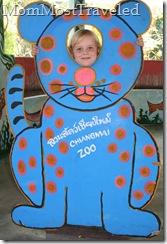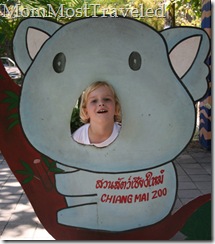 The koala already has eyes, so Jojo's face is coming out of the mouth?
Should I be disturbed?
Deeds is showing his ornery side more often these days: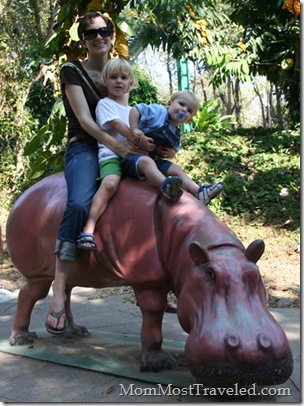 Jojo wanted to sit on the fake hippo for a picture, but Deeds wasn't having it!