Atlantis Resort public relations emailed me, and it turns out that they did have a few more pictures from our shallow water dolphin encounter!
Jojo tossing a fish to Atlas, me squinting.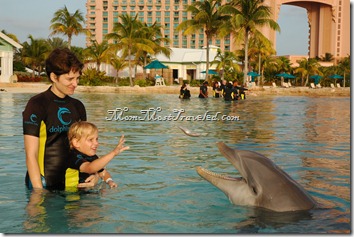 Me, still squinting, tossing a fish to Atlas. I'm not grumpy, I just hadn't slept in about 28 hours.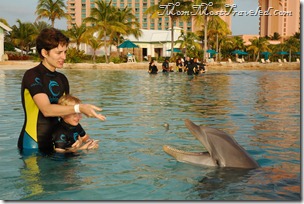 Dolphin hug!
Squinting together! I bet the dolphin was also squinting.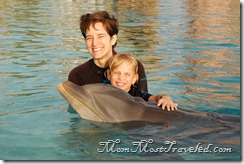 I can't wait to show these to Jojo!
More WW at Seven Clown Circus!
Our other Bahamian adventures:
JetBlue Flight from NYC JFK airport to the Bahamas!
Marine Life Exhibits at The Dig
Making and Doing at Atlantis Resort
….
Other Atlantis Adventurers:
Bump Alison (TheBump.com)
Mara Gorman (The Mother of All Trips)
MomCentral, The DeBroff Brief
Mommy Niri
MomTrends
Mom Most Traveled
NYCity Mama
Boston Mamas
Cool Mom Picks
The Daily Grind of a Work At Home Mom
Lil Sugar
CC Chapman
Mocha Manual
Parents Magazine Goody Blog
Yummy Mummy