Disclosure: This is a sponsored post. All opinions are my own.
Before fidget spinners were a thing, I was already fidgeting. Maybe I am the original fidgeter.
When I became a mom, I learned a lot about active, high-needs children and Sensory Processing Disorder.
As I was researching those things to help my children, I learned some things about myself, too!
I love squishing, fidgeting, doodling, clicking…anything that I can do with my hands helps me be a better listener!
I have always been aware of the Wubble franchise of fun balls, but they just released the COOLEST WUBBLE BALLS YET!
I LOVE these Wubble balls. Slime without the sticky? Yes!
My favorite one (that I got "for the kids") is the one filled with soft, colorful Magic Marbles®.
I seriously can't stop squishing it. I wanted to make a video for instagram but, as it turns out, I do not have the photography skills to make Wubble Fulla look as awesome as it actually is.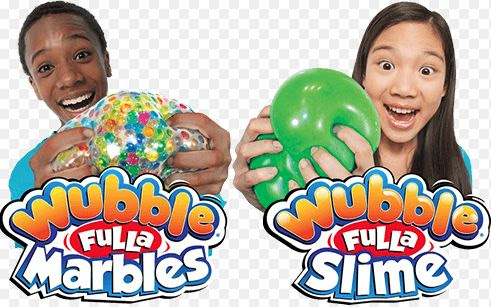 These new Wubbles are available in three sizes: Huge (5″), Big (4″) or Tiny (just under 2 ½")!
I do fully intend to allow my children to play with these, but so far they don't know that they exist. I am that Mom.
Wubble Fulla Slime and Wubble Fulla Marbles are recommended for children ages 6 and up and retail for $14.99 (Huge), $9.99 (Big) and $7.99 (Tiny).
A combo set is currently available at www.WubbleBall.com, which includes two Huge Wubble Fullas (one of each) for $19.99, plus $8.99 shipping and handling. The balls are coming soon to Target, Toys R Us and Walgreens.