This is what I wore to go somewhere a little fancy pants. There is a felt flower clip I put on my headband from a shop called Coco Penny online. I have been wearing it with all kinds of combos, in my hair and as a brooch too! I'm crazy!
They said you can have 15% off with coupon code COCOBLOGS.
The headband is sparkly. It came from…the lost and found at the elementary school where I teach. BaZinga!
Necklace: Kenneth Jay Lane, Sweater: Old Navy, Dress: Victoria's Secret like 12 years ago, Belt: Banana Republic but I don't think it looks that good on me, what is your vote?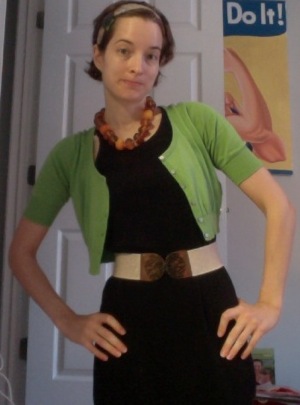 Shoes by Frye. I think they are called the Maya pumps.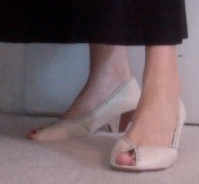 This is me playing dress-up in Express. They were having 40% off clearance. I bought this stripey tank and saggy bewb sweater.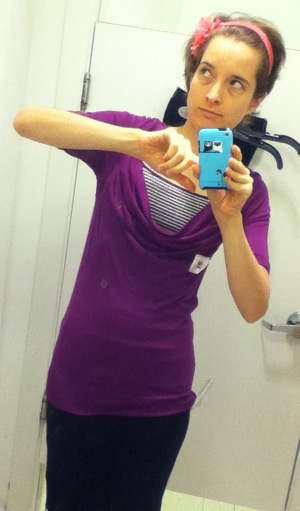 I felt like maybe I was doing it wrong. I like it though. Summer sweaters are kind of intriguing.
Hair flower is from Children's Place. Little tip, fancy headbands for girls will probably fit your big fat grown up head, too!
For more What I Wore Wednesday, you can usually visit The Pleated Poppy blog, but today I find it not updated. She might be on vaycay.