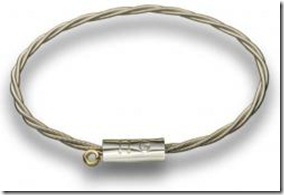 Need a gift for the Rock Star in your life?
Over 150 artists including John Mayer, Carlos Santana, Jason Mraz and more donate their used guitar strings to be recycled into bangle-style bracelets you can purchase through WearYourMusic.org.
You get a certificate of authenticity, along with recycled silver clasps with artist initials. 
You get a cool bracelet that is recycled, and for a good cause!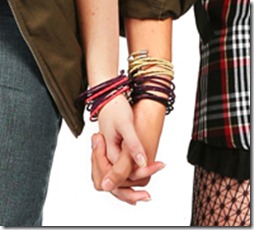 100% of profits goes back to each artist's charity of choice.
Learn more at http://www.wearyourmusic.org