The Grand Palladium Jamaica Resort & Spa is is a 25 minute drive away from the Montego Bay airport, on the Northern Jamaica coastline.
You can see the gorgeous Caribbean Sea, and enjoy giant modern rooms that don't distract from the natural beauty surrounding them.
And it has a kids club. *Fist pump*
Look at how giant this room is: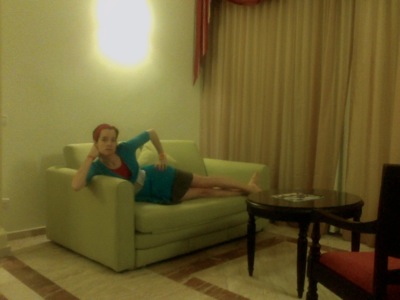 Recline saucily on the sofa, or unfold it so the kids can sleep.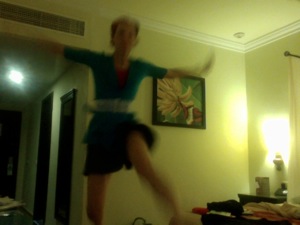 I was trying to run down the hall and back in the 3 seconds the self-timer allows. As you can see, the hall is too long for this experiment.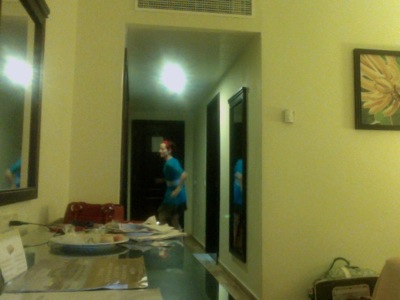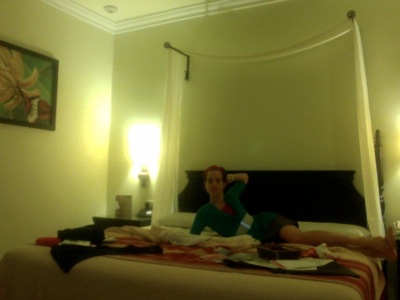 Oh, hello. I…didn't see you there. I was busy relaxing on the giant bed.
Giant whirlpool tub, and separate shower.
Heck yeah!