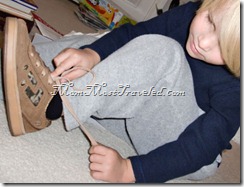 Jojo got some cool new shoes called U*Neaks.
What makes these shoes special is that they have a clear "window" on the outside of the foot so that you can show off your cool socks!
The result is a new look every time you change your socks.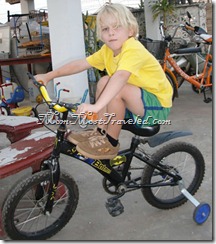 How cool is that?
Jojo's U*Neaks are tan, suede skate shoes and are good quality.
I kind of expected the shoes to be flimsy because of the gimmick, but these are actually good shoes! Jojo calls them "sports shoes".
The real surprise is that Jojo, who is not a sock fan, REALLY loves the cool U*Neaks socks!
Of course you can exhibit any of the cool socks in your collection, but U*Neaks has some great options ranging from cute to funky. Plus the U*Neaks socks have designs on two sides, which allows you to maximize variety.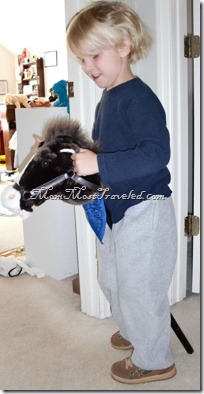 I'm really impressed with U*Neaks! A cool concept, a good look, and a great quality shoe. They are even eco-friendly!
U*Neaks are available in children's sizes 8 to 3.
Enter to win a pair of U*Neaks and two pairs of U*Neaks socks!
1.) To enter to win, visit the U*Neaks shop and tell me which pair of shoes and socks you want to win! If you are the winner, that will be your prize!
Please don't just comment with "Enter me" or "Sounds great". That totally annoys me. Those entries are not eligible to win.
One winner will be chosen by random number generator.
This giveaway is open to those with a US mailing address.
2.) Email subscribers get an extra entry for as long as their subscription is active.
Already a subscriber? Leave me a separate comment on this post to let me know you're interested in this giveaway.
Want to subscribe? Just click here:  Subscribe to Mom Most Traveled by Email (Only verified subscriptions are entered for all the giveaways.)
3.) Twitter about this giveaway (include a link to this post and@MomMostTraveled ) and comment here with your Twitter name. (once daily)
4.) Blog about this giveaway, including a link to this post. Leave me a comment with the link so I can check your post!
5.) Become a friend of U*neaks on Facebook! Leave me a comment and let me know you did so.
This giveaway will close on February 21, 2010, 11:59 pm EST.
Contest closed! View winner announcement here!