I used to live in China. If you have ever been an expat in China, you will be familiar with The Great Firewall of China.
When I heard about TunnelBear, an app that makes it really easy to browse the internet when you're in another country, I was super excited.
TunnelBear can unblock websites like Netflix and Pandora! It is free to use for up to 500MBs of data per month, or $4.99 per month for unlimited data.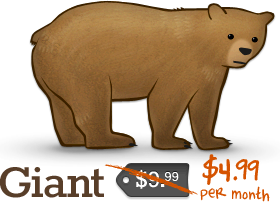 You need this when you want to watch Hulu in Canada. Just sayin'.
It is also great for keep yourself safe while using public wifi networks (you can browse in secret-like!).
Download on the TunnelBear download page, on your Apple products from the TunnelBear iTunes store, or the TunnelBear Android Play store for your android devices.
If you feel confused, TunnelBear has made a How To Install video for every type of situation on the TunnelBear YouTube Channel.
Has troubles? Check the TunnelBear help section.
You can also expect lots of (awesome?) bear puns, and bear noises (in text form). Rawwwr!