Winter is officially ending! I know its true because I didn't wear socks yesterday!
Its time to lose Winter Skin! I'm getting ready for the Big Skin Reveal with these amazing products:

My legs are as white as the freshly driven snow. I can get golden calves (see what I did there?) with Australian Gold Bronzing Spray Gel ($7.99 SRP). Natural caramel bronzer enriches skin with an instant bronzed glow for a radiant-looking tan, while the instant absorption and sunflower, olive, and tea tree oils keep skin soft.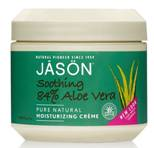 What if the wind chaps your face? Get some JASON Pure Natural Aloe Vera Moisturizing Crème ($9.99 SRP). The crème contains 84% Pure Organic Aloe Vera Gel to instantly soothe, while oils of Almond, Sunflower and Vitamin E quench the skin and revitalize moisture-starved skin. It's great on elbows, heels, and cuticles too.
I have used Obagi CRx C-Exfoliating Day Lotion (SRP $61.00, also in SPF 12) since Deeds was a baby! While protecting the skin with hyaluronic acid, it gently exfoliates for a smoother, more radiant complexion with Vitamin C.
Australian Gold® is available nationwide at food and drug retailers or at Australiangold.com
JASON products are available in Whole Foods Market or jason-natural.com.
Visit Obagi.com to find a dispensing dermatologist near you. No prescription required.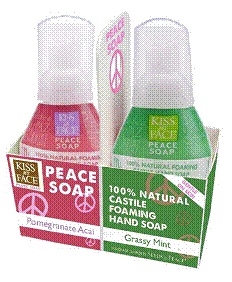 You know how castile soap is all magical and has a billion uses? Kiss My Face Peace Soaps now come in Pomegranate Acai and Grassy Mint scents.
Formulated with just 6 natural ingredients, these soaps are perfect for the body and hands and are as gentle as they are effective. Coconut oil cleanses without harshness, while olive oil soothes and moisturizes. Treat yourself and others to the cleansing experience that only a simple, pure and 100% natural Castile soap can deliver.
Kiss My Face Peace Soap is free of parabens, phthalates and was not tested on animals. The packaging features peace written in languages from around the world and is made from 50% recycled plastic.
This castile soap is a safe and gentle alternative to traditional soaps that often contain harsh ingredients. Formulated with minimal natural ingredients including olive, coconut and jojoba oils, the soap is biodegradable and environmentally friendly and good for cleaning just about anything.
…
My hair is really lucky to be washed each morning with Aubrey Organics shampoo! It smells amazing and does wonders for the texture of my hair.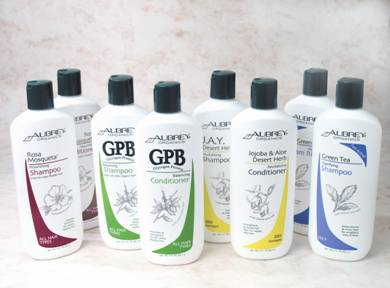 I have had zero Winter Dandruff. I say that as humbly as possible.
Honeysuckle Rose Moisturizing Hair Care is for hair that is frazzled by sleet and wind, use this shampoo and conditioner to replenish your hair with moisture. Rose and honeysuckle extract will leave your hair irresistibly fragrant and silky-soft. The scents remind me of the South in summer.
GPB Glycogen Protein Hair Care is a shampoo and conditioner that come in unscented, Rosemary and Peppermint, and Lavender Ylang Ylang.
The Peppermint is great to re-energize your morning and the Lavender to wind down if you are a night showerer. A brand favorite for decades, the GPB protein works well for mending and nourishing hair. I think Peppermint is my favorite, to put a zip in my day!
Aubrey Organics can help make everyone's hair luscious, soft, and beautiful without harsh chemicals!
Aubrey Organics Hair Care ($11.00 SRP) can be found at health-food stores nationwide and at www.aubrey-organics.com.
Now you know all of my beauty secrets. Wink wink!