Every year since I moved to NYC I have attended the New York International Auto Show Girls Night Out by She Buys Cars.
It is something I look forward to every year; being wow-ed by the newest car design and technology trends, seeing familiar blogger friends, and also there are snacks, alcohol, and prizes.
Note: We do not actually drive the cars after consuming the alcohol.
Here I am with a Toyota Camry!


My parents have been Toyota loyalists since the 1990's, having owned several iterations of the Sienna van. I spent a lot of time in the Toyota section of the show room admiring the familiar yet made over cars.
This Sienna van is completely improved! There is a very detailed review HERE, but I was more like "wow look at this large media screen for passengers, and the third row folds down easily!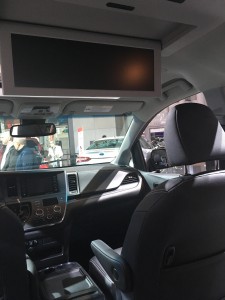 I'm not all that technical about the car reviews.
This is the Toyota Avalon which is a hybrid, and it made nice little shiny starbursts when I took a photo of it. I like that it looks like a high-end sedan instead of a tree-hugger compromise for fuel economy over self respect.
The Toyota 86 is a totally new thing to me; I don't think I have ever heard of it. Apparently the sporty little mini-beast has been around since 2012, jointly developed by Toyota and Subaru.
The most fun thing about Girls Night Out with SheBuysCars is that you can win beautiful designer hand bags! And thanks to the the SheBuysCars/New York Auto Show Handbag Challenge, all attendees have the opportunity to win a designer handbag during the show's public days!
SheBuysCars is giving away 5 designer handbags, one every other day, during the show.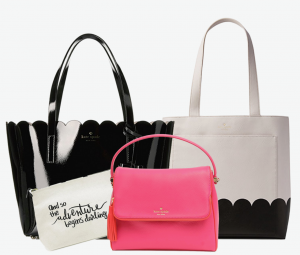 To enter to win, snap a photo with a participating auto brand (Toyota, Hyundai, Genesis and Mazda), use the #HandbagChallengeNYIAS hashtag and post the pic on social media to qualify to win.
Enter to win from now until April 23rd at the New York International Auto Show!