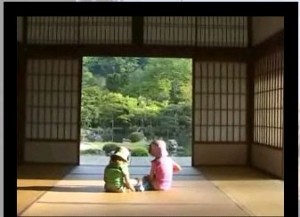 The Little Travelers Production company is the brainchild of another traveling mama of two, Angelina Hart!
Angelina chronicles the travels of her two adorable daughters as they explore the world with a child's eye view.
The Little Travelers DVD's are a travel documentary series designed for children, and educational and enlightening for everyone!
The Little Travelers also share their adventures on two different blogs; one written by the kids, and the other written by mom! I really enjoyed reading both blogs, and spent quite a while in each!
I think I will be checking back in soon!
Would you like to win your choice of one The Little Travelers DVD adventure? I was able to view the trailers on the website, and the footage is absolutely breathtaking!
To enter for your chance to win, just visit The Little Travelers website and tell me which DVD you would like to win!
One winner will get one Little Travellers DVD copy of his/her choice.
This giveaway is OPEN TO ALL!
*Contest closed! Congrats to Jennifer S.!*