I saw an early screening of The Greatest Showman and participated in a round table interview with the talent as a guest of Fox Studios. I was not compensated and opinions are mine.
I had the pleasure of seeing The Greatest Showman in a private screening, and I was blown away. I didn't have any high expectations about a musical biopic on the life of P.T. Barnum, but I was touched and inspired and encouraged.
In an interview with Hugh Jackman, who played the role of P.T. Barnum, he shared what message he hopes viewers take away from the film:
I love the message of this movie, of accepting ourselves for who we are and what we
love and the things that really make us feel passionate and not
worry about what anyone else thinks.
He went on to say his hopes for his teen children and their peers:
This movie is speaking to that, that actually being yourself is the coolest thing you can do. Actually owning up to the things that you love, the music
that you like, the food you want to eat, who your friends are,
the things you want to do whether it's cool or not, that is where the joy of life is. And really should be your marker for your path.
The Greatest Showman has several themes about not belonging: P.T. Barnum trying to prove himself as a member of high society though he came from poverty, the people of his "freak show" who are misunderstood and not accepted by the outside world, and there is even an interracial love interest as a side plot.
The anthem of the movie, This Is Me, made me inspired cry a dozen times and will definitely bring vocalist Keala Settle some awards this year.
Hugh Jackman summed it up the best when he said,
Just do the thing you love to do because it makes you happy. And if you follow that path, you will make other people happy. And you will ultimately be cool or whatever it is you think is cool. That is the coolest thing.
Watch the preview and get ready!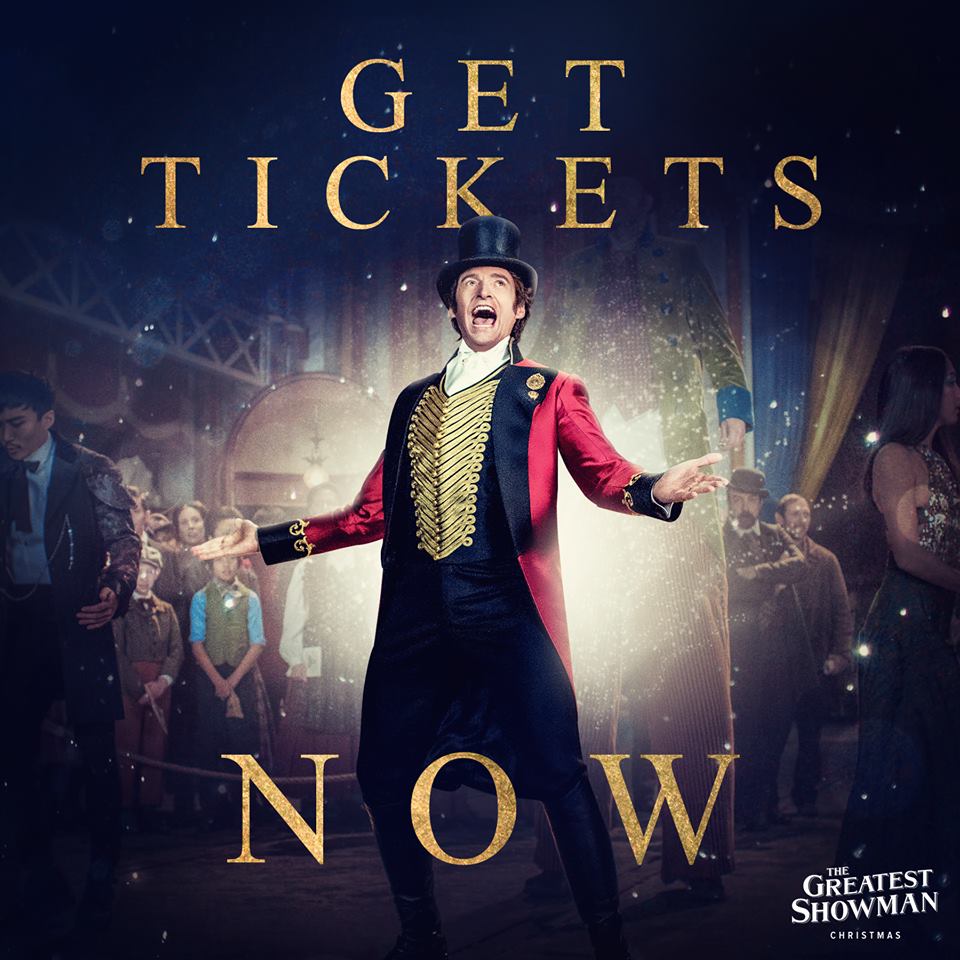 This Christmas, dare to dream anything. The #GreatestShowman opens a world of imagination, in theaters December 20. TheGreatestShowmanTickets.com
Official Website | Facebook | Twitter | Instagram | #GreatestShowman