I have some leggings from I Am Beyond that have gotten LOTS of use because they are so comfortable, and KWALITY with a KAPITAL "K".
For serious.
Incidentally, BEYOND YOGA clothing is one of the deals today on Gilt Group. The sale starts at 11 ICT, whatever that means, but I'm definitely thinking of expanding my I AM BEYOND clothes collection.
When I first got them, I tried them on and then didn't want to take them off. So I slept in them. And then I think I wore them under some pants. Hey, I'm cold natured. Don't judge.
Then I wore them on a super long flight from Atlanta to Bangkok. Excuse the running shoes, it was a long two days of travel.
Paired the leggings with a dress so I could be comfortable and modest while sprawled across my airplane seat trying to get circulation to all of my extremities during the 17 hour flight.
Besidessleepwear and travel fashion, I also use my I Am Beyond leggings as active wear.
By "active" I mean things like yoga and possibly jogging.
Or, maybe I"m talking about those times when I'm all alone and I may or may not engage in interpretive dance.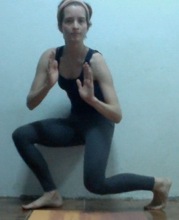 I would like to give these leggings a special prize for covering the bum in an appropriate manner. If you have ever been behind someone in yoga class who is wearing low-rise pants, you KNOW what I'm talking about.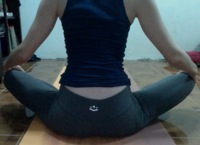 I have cheaper pairs of leggings by a brand who will remain nameless, and they tend to get stretched out at the knees after I have worn them for a while. I don't have that problem with the I AM BEYOND leggings.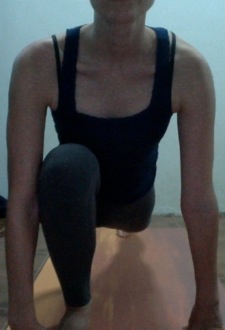 If all of the clothes by I AM BEYOND are as comfortable and well-made as these Best Leggings Ever, they are definitely on my Favorite Things list. Shop at iambeyond.com