Darth Paper Strikes Back is a fun follow up to the hit The Strange Case of Origami Yoda !
Jojo likes this tale of dark times at Ralph McQuarrie Middle School.
Harvey manages to get Dwight suspended from school for being a "troublemaker,"  and origami Yoda pleads with Tommy and Kellen to save Dwight by making a new case file—one that will show how Dwight's presence benefits McQuarrie.
Harvey and his Darth Paper puppet have a secret plan that could make Dwight's suspension permanent .
…
Yay, a new installment in everyone's favorite series! In Diary of a Wimpy Kid: Cabin Fever Greg Heffley is in big trouble. School property has been damaged, and Greg is the prime suspect. But the crazy thing is, he's innocent. Or at least sort of.
The authorities are closing in, but when a surprise blizzard hits, the Heffley family is trapped indoors.
..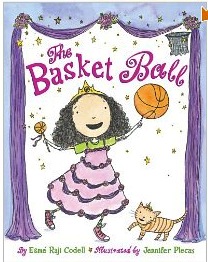 The Basket Ball is a picture book for ages 4 and up. Lulu prefers playing basketball but the boys won't let her join their school-yard team.
Lulu decides to host a Basket Ball where guests wear sequined basketball jerseys and high-top heels!
Girls travel from all over the world to attend the ball, shooting hoops, showing off their skills, and forming a league of their own.
The book includes a glossary of basketball terms.
…
…
Curious Critters is a gorgeous gorgeous book by photographer David FitzSimmons containing stunning images of everyday animals like a red flat bark beetle, an Eastern spiny softshell turtle, a spotted salamander, and many other intriguing creatures.
Along with each photo is an entertaining and educational vignette, told from the critter's perspective: a bush katydid explains her bubblegum-pink color, a poetic opossum opines upon her often-shortened name, and a far-from-modest black swallowtail butterfly lets readers in on her secret for avoiding predators.
Art meets science!
….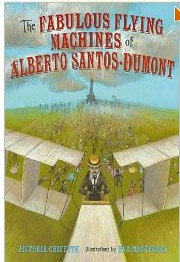 The Fabulous Flying Machines of Alberto Santos-Dumont for ages 5 and up is the true tale of Brazilian Alberto Santos-Dumont, who loved flying over Paris in his personal flying machine called a dirigible.
By 1906, Alberto had transformed his balloon into a box with wings, and he became the first pilot to lift off and land a completely self-propelled plane.
The book includes an author's note about Santos-Dumont, a bibliography, an index, and photographs of his flying machines.
…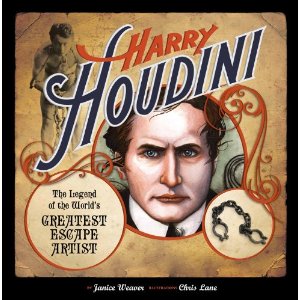 The illustrated biography Harry Houdini , for ages 8 and up, includes illustrations, photographs, playbills and posters, letters, and even some of Houdini's own stage props—to bring the story of the world's greatest escape artist to life.
Learn all about Houdini's unique rags-to-riches story, from his birth in a Hungarian ghetto to his death from a ruptured appendix at age fifty-two.
This is the perfect book for readers interested in magic and the history of Houdini.
The book includes a bibliography and index.
…