Do you save your pennies and dimes? In a random jar? And they never get spent? 
I know how it go.
Coinstar has a couple of cool promos going on, one is that you can get a free Coin Sherpa bag using a code on your receipt after you "pour" at a Coinstar kiosk.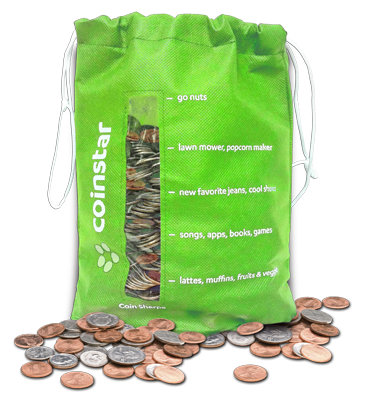 I am in fact a Coin Sherpa user now, and it feels all fancy having a bag of coin hanging on my coat hook.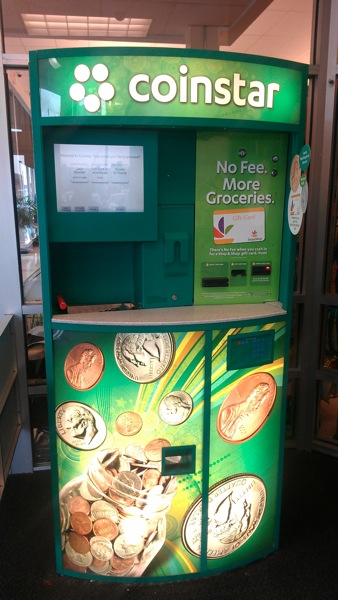 ALSO, Pour $20 at a participating Coinstar kiosk for any Amazon.com Gift Card and get $5 in Amazon MP3 credit printed on your receipt. And there's No Fee. Cointastic! Offer available 8/27/12 to 9/23/12. Yay! Free credits!
Lets spend stuff!