I was lucky, back in September, to get to view what will be this years top holiday must-haves.
As a mom of boys, one stand-out to me was Squinkies: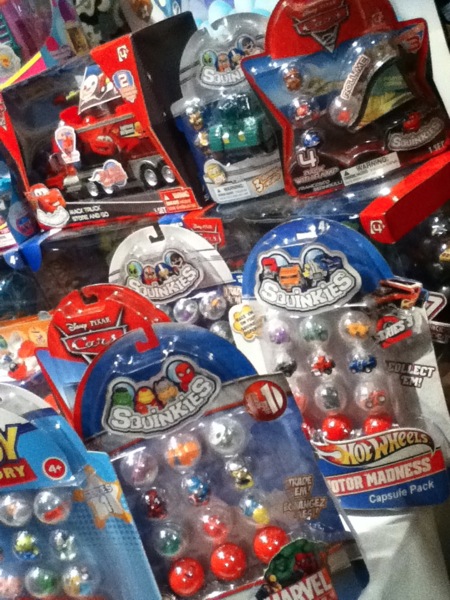 What we are looking at is highly collectable, inexpensive play sets of LICENSED characters, modeled after vending machine toys.
Yes. Just let that genius sink in.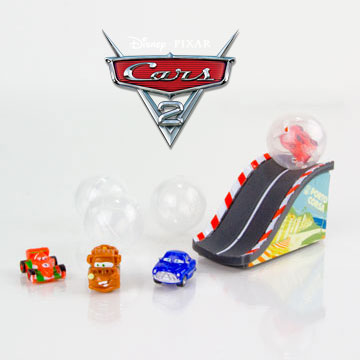 There are Squinkies with "boy" themes like Marvel comic characters, Disney Cars, Toy Story, Hot Wheels, Ninjas, Monsters, and the like.
"Girl" themes include Friends, Pets, Puppies, Babies, Ponies, Disney Princess, Barbie, and Hello Kitty. I know!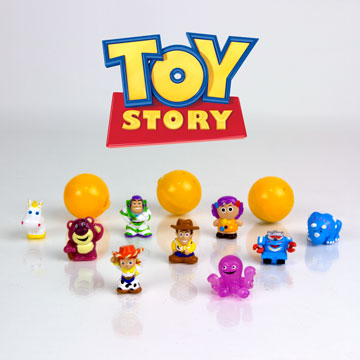 It doesn't stop there. The genius extends with playsets that incorporate gumball machine-eque-ness into the cool themes.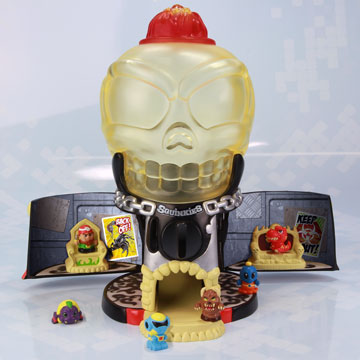 And! They fold up and put away all nicely. WIN! WIN! WIN!
The little playhouses come in different themes and work just like a gumball machine, dispensing little figurines instead of balls of gum, and can store many different pieces.
Look for Squinkies at Wal-Mart, Target, or at http://shop.squinkies.com!
Right now there is a 25% off coupon code you can use on purchases at http://shop.squinkies.com!
Go to http://shop.squinkies.com/ and enter discount code: SQUINKIES25.
This code needs to be entered prior to checkout in order for the consumer to receive 25% off their entire purchase (excluding shipping & taxes). A deal this good won't last long, though. The coupon code is scheduled to expire on 11/11/11.