I have dreamed of surfing since I was a teen, but it just wasn't in the cards for this land-locked suburbanite.
Until TODAY!
Hubs and I hired a baby sitter and took a 2 1/2 hour surfing lesson in Kuta, Bali!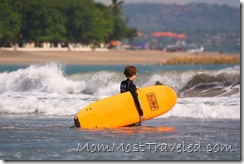 And? It worked!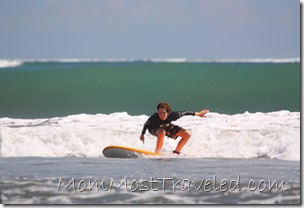 I was afraid that "surf school" was a gimmick, but it was actually practical and useful.
And they had all of the equipment, including board shorts with no Velcro in the fly, and one of those cool skin shirts.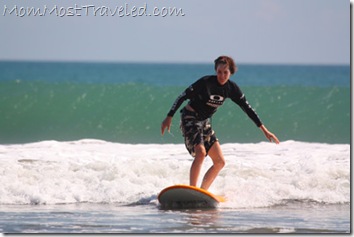 Of course I did fall a lot, but I rode a few waves too.
The instructor, Juni, was very helpful and encouraging.
He also said Aloha a lot, even though he was Balinese. I will probably need to start saying it more if I am going to be a surfer!
I lost my headband to the briney deep, and I'm completely exhausted but so so contented.
Maybe euphoric is a better word.
I never dreamed that I would get to learn to surf after moving into The Parenthood.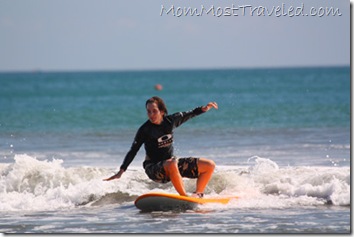 Tomorrow it's back to reality!