I have evolved as a woman to where I now actually enjoy clothes shopping. Sometimes.
When I go alone I like to take photos of myself in the fitting room, because then I can tell how something will really look in a photo, vs the magic fitting room mirror.
This was from last week at Banana Republic.
Guess which pieces I bought and which ones I skipped:
Dress: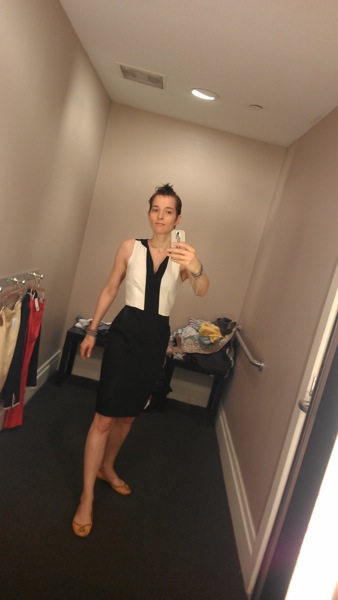 Blazer, checked oxford shirt, red capri pants: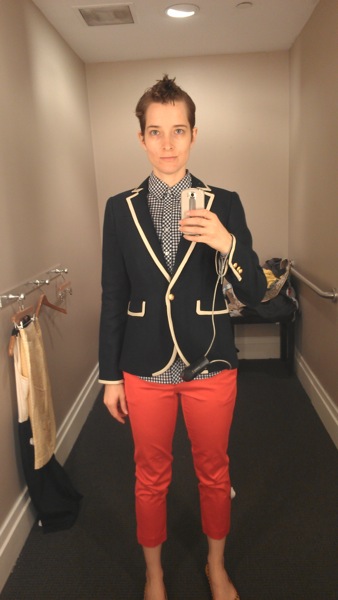 Yellow patterned skirt and white Banana Republic tee: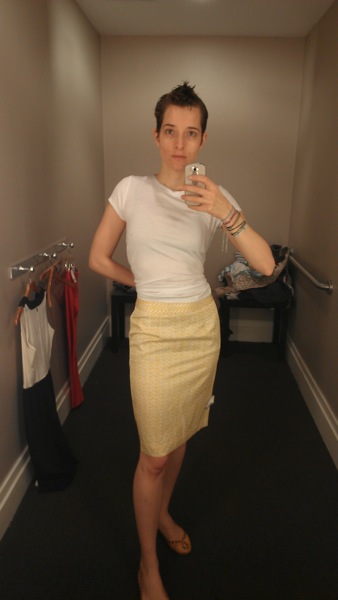 Hat: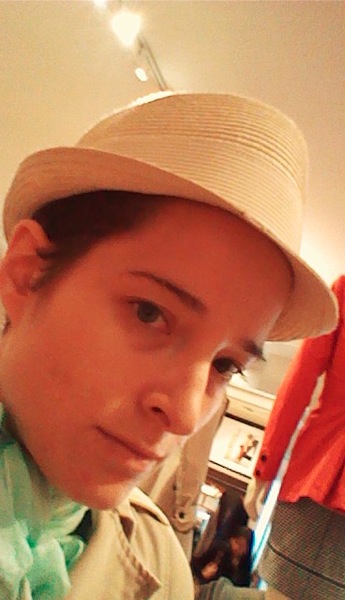 These are Miki House leggings for toddlers, on display at Bloomingdales. They only go up to size 3T. I think they are super cute though:
Get your fashion on at Monday Mingle: