This weekend I went shopping at Rookie USA on the upper west side of Manhattan.
Rookie USA has all kinds of hip urban-cool clothing for kids. 
When I arrived at the store on 808 Columbus Ave, I was greeted by a cheery store associate who had balloons. I don't know if she was handing them out to kids, but it still made me be all, "Ooo, balloons!".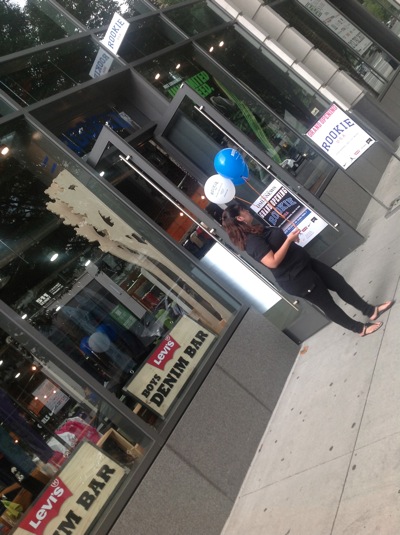 Next, upon entering the store, I was met by talking hologram Carmelo Anthony.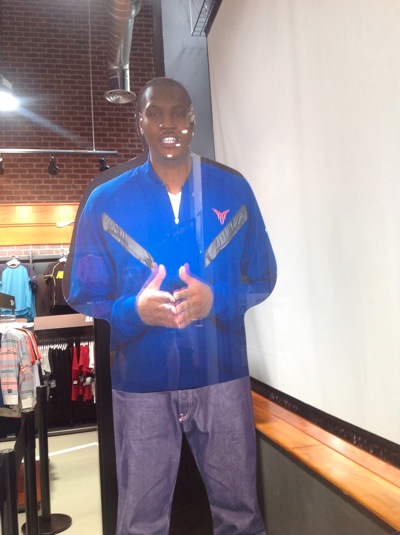 I didn't really pay attention to what Hologram Carmelo Anthony was saying, but I just thought to myself how cool it was that Rookie USA had a hologram greeter.
I was very impressed by the selection of girl-targeted sporty clothes at Rookie USA. They had gym clothes, bags, and all kinds of athletic shoes.
I was actually expecting to see sporting equipment at Rookie USA, and there wasn't any. I was hoping to purchase shin guards for soccer, and cleats. Rookie USA does not carry shin guards or cleats.
But I did like these pink shoes: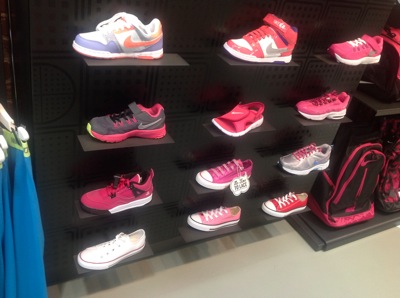 I decided on some Converse shoes to replace a worn-out pair of chucks that need to be retired.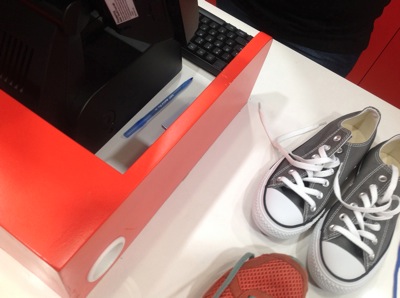 The sales associate was very helpful in offering tips to get the best size, since different brands seem to be sized differently.
We have a winner!
I think the best part of Rookie USA is the extensive kids athletic shoe selection, but I also saw plenty of cute "street style" sporty clothes that caught my eye.
Just look at this adorable warm-up suit: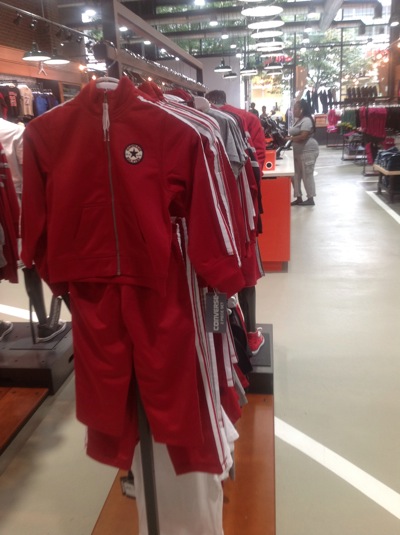 I would like to dress both of my kids in that and force them to perform Beastie Boys songs on the subway for money.
With a sweet suit like that, your kid would be illin for sure. Awwww yeah #RookieUSA!
There were so many cute clothes that I took 34 photos of my shopping trip and made a Google + album of all of the cool stuff I saw at Rookie USA! Go see!
Rookie USA is on twitter and facebook, too!
I am a member of the Collective Bias™ Social Fabric® Community. This shop has been compensated as part of a social shopper insights study for Collective Bias™ and Rookie USA #CBias #SocialFabric