One year ago I got married to the love of my life.
This past summer, I decided to take the entire family on our very first vacation.
Traditionally, I have been more of a D-I-Y traveler, putting together my own itineraries and scouting for the cheapest deals on all things, from food to excursions.
But! I'm getting older and wiser, and my kids are now 10 and 13, so while they love an adventure, they sure appreciate a taste of the sweet life as well.
We went all out and visited Universal Studios Orlando with the Family Forward conference. We stayed at Loew's Sapphire Falls Resort, we went to Volcano Bay, Universal's Islands of Adventure, and Universal Studios Florida. But the very best and most amazing thing we did was the VIP Experience in the parks.
The VIP Experience meant that the trip that I had in my head, the highlights one might see on a T.V. commercial, was completely what came to pass in reality. There was no fighting, no worrying one of us might lose consciousness in the Florida sun, no getting lost or disoriented in the park, no waiting in lines, no starvation. Just fun and rides!
The VIP Experience means that you have a tour guide who functions as the real adult in the group. Besides telling you fun facts about the park, they hold your bags while you go on rides, and take pictures of your family at photo ops so that no one is missing from the photo. That alone is nice: the guide is the responsible one and I'm just having fun with everyone else.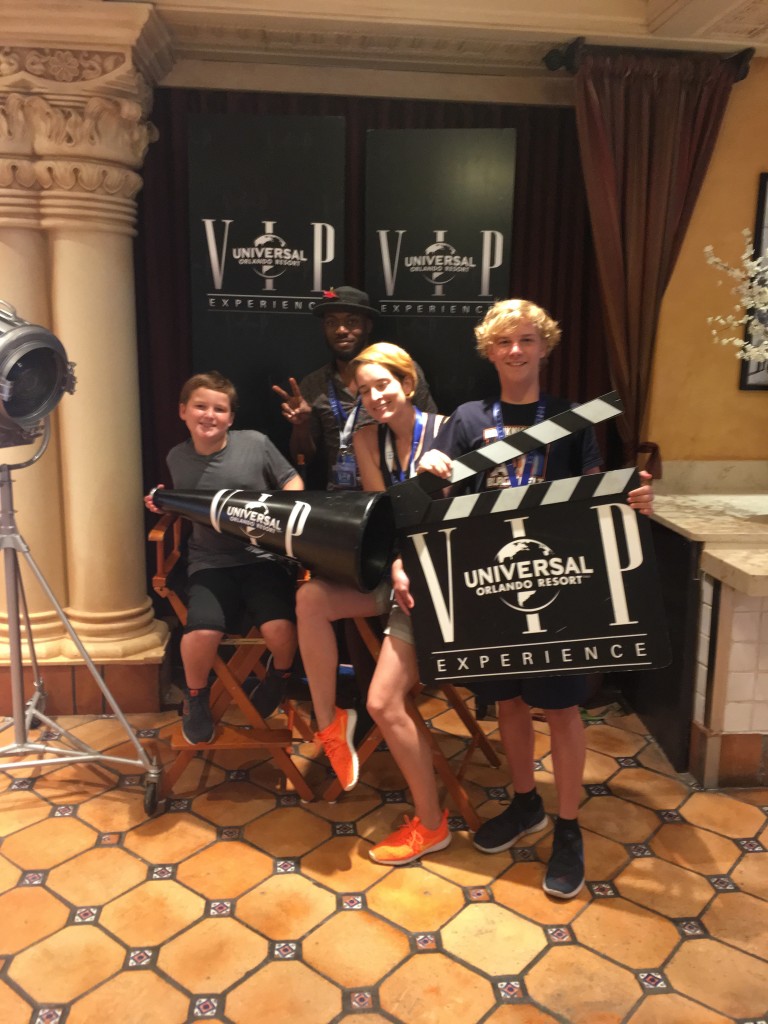 The VIP Experience itinerary is custom to your needs and desires: do you want lots of thrill rides, a slew of kiddie rides, some fun shows, or a mix of everything? The VIP tour can give you what you want. We walked STRAIGHT ON to rides. We rode some very crowded rides twice in a row! Why? WE WERE VIP YOU GUYS! There was no waiting and a responsible adult held our bags! Over the course of the day we rode about 7-9 rides, some of them twice. With lines, that would have been impossible. Also we would have gotten in fights.
The guide told us fun facts about the rides, and I was impressed, but the only fact I still remember is that the E.T. ride is the only remaining ride that was part of Universal Studios Florida when the park opened in 1990. It definitely has a "vintage technology" feel, but the nostalgia is pleasant, a it is also primely located next to the VIP restaurant!
The VIP Dining Room is a restaurant near to the E.T. ride that is JUST for those of us on the the VIP Experience . You walk right in and are seated immediately, enjoy the nice air conditioned dining room with ample seating, receive a chilled beverage, and then eat as much as you want at the all-you-can-eat buffet. There is also a dessert buffet. This is nice because you don't have to deliberate about where to eat, you don't have to wait in line, and you don't have to fight with your family members (they can be such monsters) about food preferences. So no one cries and everyone eats.
We had gone the week before to a water park in Pennsylvania (which shall remain nameless), and acquiring lunch and seating there had been a long, stressful, and pricey process. The VIP Experience is definitely the apple of my eye right now.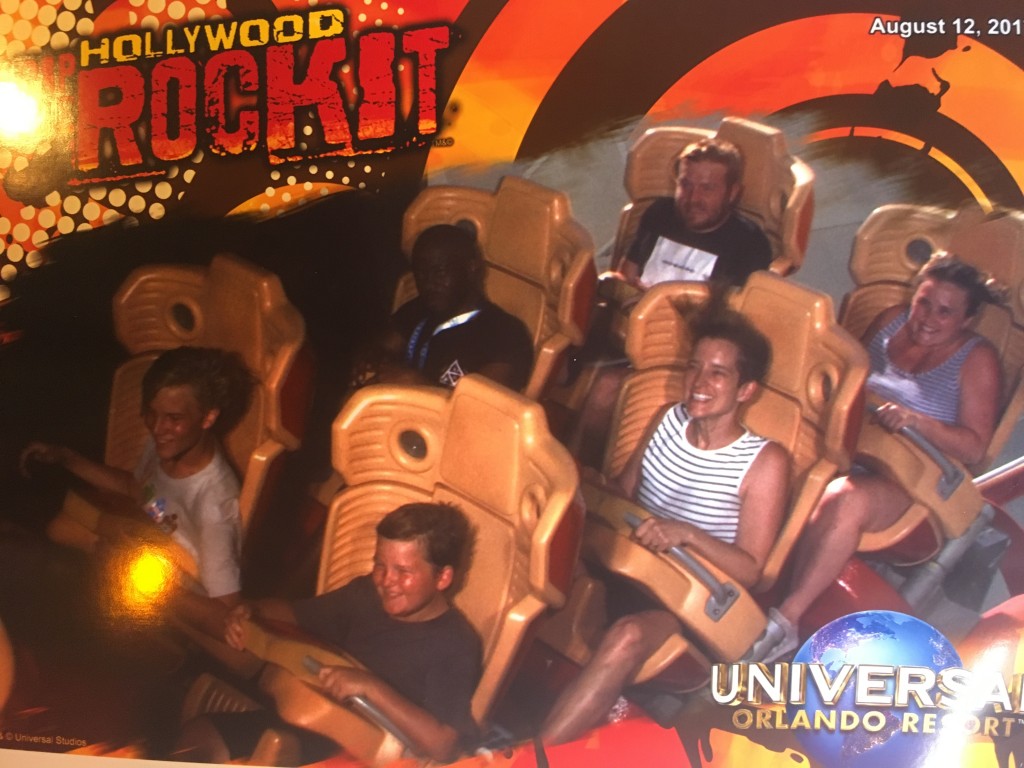 We had such a wonderful experience (and the pictures to prove it!) and I highly, highly recommend the VIP Experience for all families. I ESPECIALLY recommend it for families with special needs, be it mobility problems, very young or very old family members, or loved ones on the autism spectrum. The care and attention that goes into the VIP Experience will really take the stress off of your day in the park, providing a solution to problems. I saw in our group that it was a great solution for having ONE scaredy cat in the group (mom or dad can wait with them and then go on the ride themselves immediately after the other parent returns).
For the VIP Experience, you have to buy a park pass as well as a VIP Experience pass. You can tour Universal Orlando, Islands of Adventure or both parks for 1 or 2 days. The VIP Experience starts at $189 per person. For more information, visit UniversalOrlando.com.
Disclosure:  Our family was part of the Family Forward conference at Universal Orlando.  We paid a reduced fee for our trip and this review is real.