This post is sponsored by Olives From Spain.
Olives from Spain recently participated in the 23rd annual Spain's Great Match in NYC, and I got to attend!
I love travel, and one of the main things I love about traveling is exploring new foods! I go browse the local grocery stores in every new country I visit.
Spain's Great Match is a collaboration with the Tourism Institute of Spain, showcasing the wines, food and culture of Spain.
I was lucky enough to be at this extravaganza, where American importers and distributors of Spanish food and wines presented their best products. I ATE MY FACE OFF!
I was tutored in regional tasting seminars AND I got to do some tasting in the show room. I gorged myself on olives, cheeses, and wines.
Later, the event was open to the public for browsing and tasting (you need to go next year!)
I already knew I loved olives, but I didn't know that olives could taste SO GOOD. This was another level of deliciousness.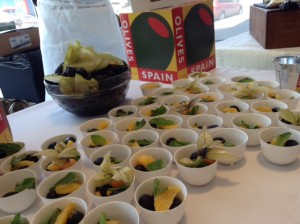 And to be honest, I never thought of there being different ways to prepare olives. I basically eat them one of two ways: on top of stuff (pizzas, salads, 7 layer dip), or by themselves (on a toothpick, or from the jar).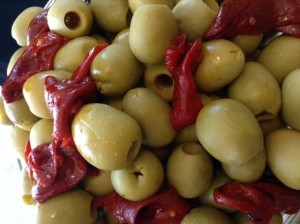 But these people are so good at doing things with olives, they are chefs, experts, professionals, maybe we could call them olive scientists, because they have the most amazing recipes to make these beauties really sing. Look at the brilliance that is Chorizo Stuffed Olives, or the Chicken and Breaded Olive Mini-Brochettes.
My favorite thing I tasted at the event was a gargantuan Gordal Olive (called QUEEN olives!) stuffed with goat cheese. I'm still dreaming about it a week later!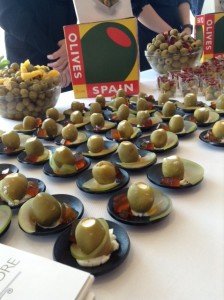 I learned that Spain is the largest producer and exporter of table olives in the world.
Olives from Spain
exported to more than 120 countries but the U.S. consumes 23% of that! WE LOVE OLIVES AND OLIVE OIL HERE! THANK YOU SPAIN!
Keep up with Olives From Spain on social media:
Twitter: @OlivesFromSpain
Instagram: @olives.from.spain
Facebook: https://www.facebook.com/OlivesFromSpain/