We had a great time on the beach in Bali.
The boys aren't old enough to be able to last all day on the beach, but we had some fun moments.
Jojo ran and played and frolicked in the waves. He laughed and squealed a lot!
I loved that the boys had their SunSkinz suits (also useful in Thailand)…Papa got a sunburn, but the kids were protected by SPF 100 clothing!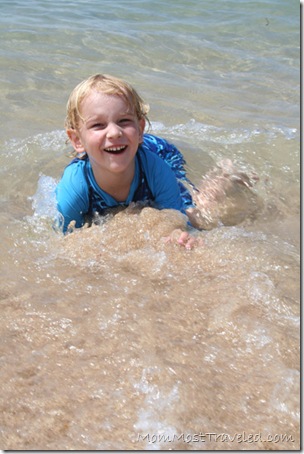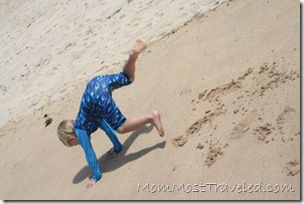 Deeds didn't want to get in the water. He stayed under the umbrella with me most of the time.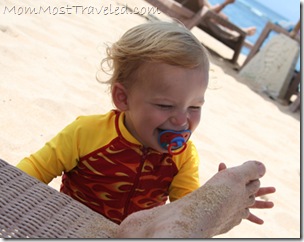 He even took a nap one day while Papa and Jojo tried to get a kite aloft.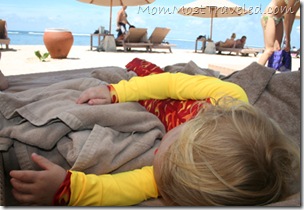 Now we are back home; I'm still recovering from the flights!