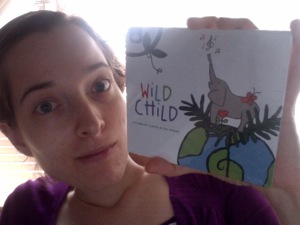 On August 16, look for Wild Child, part of the award-winning "Celebrate Earth" series of CDs. Singing the praises of Africa fauna, the 14 tracks of Wild Child showcase musical contributions by a sampling of today's most gifted kids' musicians, including Jack Grunsky, Anna Moo, and Danny Adlerman.
Wild Child opens with Earth Lullaby, and has other zen-relaxing songs like Rainforest By Morning, Sunrise In The Jungle, Rita, the Cheetah, Africa Calling, Mysteries Of The Nile, Thula Baba, and Full Moon Over Africa.
To add an educational touch to your next road trip, pop in My Name is Handel for your family aged 7 and older.
My Name is Handel is a "radio theatre" style presentation of Handel's life.
When King George I announces a royal boat trip on the river Thames, Handel decides that he will surprise the king with a very special musical gift. The London Philharmonic Orchestra performs music from "Water Music," "Messiah," and R "Rinaldo" throughout the story. …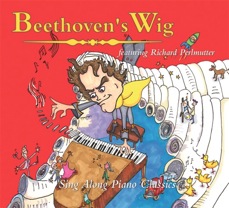 Classical music makes us smarter, doesn't it? But think of it with WORDS! It would be so catchy!
Richard Perlmutter, lyricist and lead singer with four-time GRAMMY® nominee Beethoven's Wig, has, in the Beethoven's Wig series of recordings, added witty and insightful lyrics to instrumental selections by Beethoven.
The lyrics are funny, yet also insightful. Your family will not be able to listen to a classical tune without the urge to sing the lyrics ever again!
…
My kids LOVE Kidz Bop. Jojo already has his favorite tracks on the newest, Kidz Bop 20 (#7, The Lazy Song, and #9, Tonight, Tonight), and has dreams of one day singing on the CD.
Full list of tracks from Kidz Bop 20:
1.Born This Way
2. Till The World Ends
3. Forget You
4. Price Tag
5. Written In The Stars
6. On The Floor
7. The Lazy Song
8. Perfect
9. Tonight Tonight
10. More
11. The Story Of Us
12. Rocketeer
13. Who Says
14. Never Say Never
15. Whip My Hair
16. Rolling In The Deep