The newest children's picture book titles in my mailbox:
Beards. People have them. Have you ever considered a Beard Bill of Rights?
Ok. I can't summarize the context of The Quite Contrary Man: A True American Tale any better than the official press release. It is just too full of awesome.
Ahem.
In early-nineteenth-century New England, folks considered a clean chin a sign of godliness. Born into this buttoned-up, strict society, Joseph Palmer stood out from childhood as someone who liked to do things his own way. A friend to Ralph Waldo Emerson and the Alcotts, Palmer lived by his own code and grew a belly-flowing beard that made his neighbors so crazy that they tried forcibly to shave him. He fought back and ended up in prison for a year. His cause became a local sensation, and a few short decades later a president of the United States—Abraham Lincoln—would wear a beard. 
Narrated with the charm of a tall tale, this true story celebrates the long American history of nonconformity and encourages children to question social rules they may take for granted.
So when I googled Joseph Palmer, it turned out he was also something of a nudist? Is that true? I didn't see that in this version of his biography.
…
Dinosaurs are a perennial favorite amongst kids, and I'm impressed with the genius that is The Ugly Duckling Dinosaur: A Prehistoric Tale from Abrams Books for Young Readers.
The Ugly Duckling Dinosaur: A Prehistoric Tale is the story we all know and love, with a twist. Born into a family of ducks, this outcast does not turn into a swan.
I don't want to give away the exciting conclusion, but THE ONE THAT ISN"T A DUCK TURNS OUT TO BE A DINOSAUR. Don't tell.
…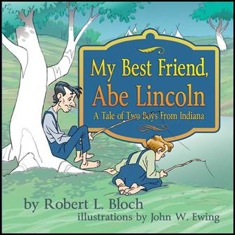 My Best Friend, Abe Lincoln: A Tale of Two Boys From Indiana is an illustrated walk through the tween years of Abraham Lincoln (11-14 years old, 1820-1823) as told by a fictional best friend.
My Best Friend, Abe Lincoln: A Tale of Two Boys From Indiana is written by Robert L. Bloch and illustrated by John Ewing, who worked on Winnie the Pooh and The Jungle Book films while employed by Walt Disney Studios in Burbank.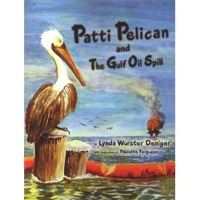 …
Remember the oil spill in the Gulf of Mexico last year?
Lynda Wurster Deniger has written a children's book to educate little ones about the environmental impact of oil spills.
Patti Pelican and the Gulf Oil Spill follows Patti Pelican and Sammy Seagull as they become covered in oil washed up on the shore.
Capt. Charley and the Salty Seas have to save them!
…
The Adventures of Bella and Harry is a promising picture book series following two world traveling dogs.
In The Adventures of Bella and Harry: Let's Visit Paris!, Chihuahua siblings Bella and Harry experience French culture, see Parisian landmarks, and explore French cuisine. Tres bonne!
…
I don't have cable so I wasn't familiar with Cat Cora, but apparently she is a celebrity chef slash children's author slash mother of four!
In her book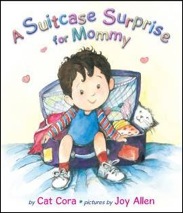 A Suitcase Surprise for Mommy, Mommy has to travel to New York for work. When little Zoran is upset about Mommy leaving, he tries to think of something of his own that she can take with her on her trip so that he'll know a part of him is with her.
A Suitcase Surprise for Mommy bears a message that out- of- sight doesn't mean out- of -mind or heart.
…
Read something to your kids! Woohoo!