I am a VIP blogger for Duane Reade drug store. One of the first things I learned about when I met the Duane Reade team was a magical publication called the Duane Reader.
They showed me the fall edition of the Duane Reader and said the spring edition would soon be printed. I was crazy excited! Its like a hip magazine mixed with a treasure map for in store deals!
You can view an online version of the Duane Reader to see how it inspired my shop!
When I first got the Duane Reader I was really impressed with the deals it contained. I love deals and couponing, but, to be honest, I find it more difficult to coupon in New York than it was when I lived in Alabama.
Looking at a circular really helps me to think through what deals I might want when I'm actually in the store. I think planning my trip with a circular lets me get the most bang for my shopping buck!
Duane Reade really is my go-to store when I'm out and about in New York City. Case in point: I decided one day to walk from 60th street to Union Square. It took a while, and just for fun, every time I saw a natural foods store, I stopped in looking for a particular vegan snack food that I like. EVERY natural foods store I stopped in did NOT have what I was looking for.
Finally I was so hot, I stopped in a Duane Reade to get a drink. What did I see in Duane Reade? The vegan snack food.
But, back to the DUANE READER! This is what the Front Page looks like: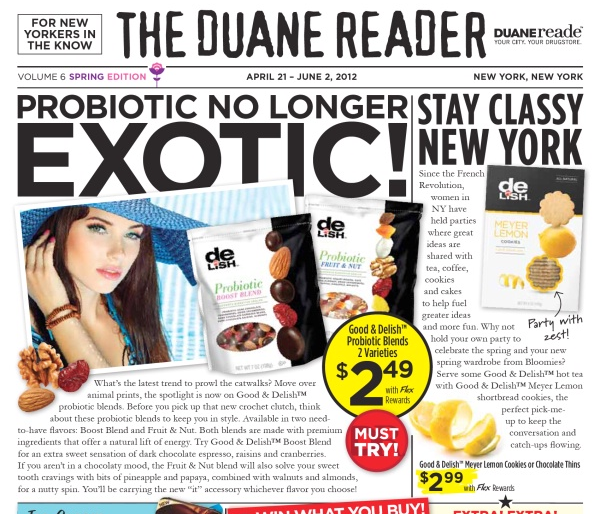 I made a Google + story with all the fun I had scavenger hunting with my spring edition of the Duane Reader in hand!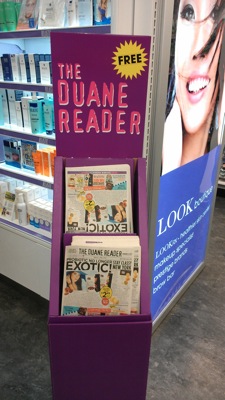 The Duane Reader is your treasure map to deals! I hunted them all!
It actually wasn't a big "challenge" to find things because there was lots of signage and clues that alerted me to where each item was.
Boom! A flattering picture of deLish snack mix, a hot deal in the Duane Reader! Too bad it can't help my unflattering FatFace in this photo.
I was excited to find that the Apt. 5 cutting boards I have been coveting are a SUPER BUY right now! Eco-friendly, and budget friendly.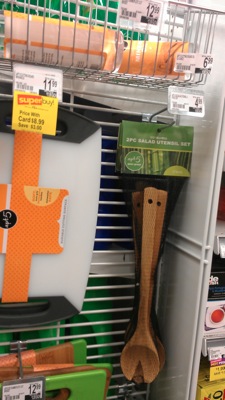 It was hard to not buy ALL of the amazing food deals! I did score some 75% off Easter Candy and Easter  Baskets!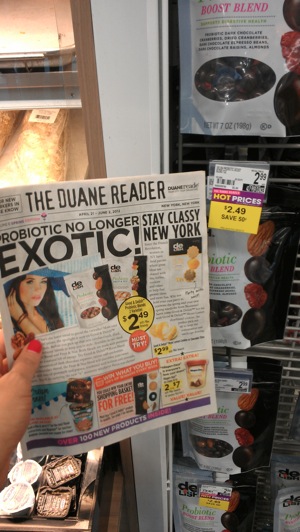 These babies came home with me!
New Yorkers, visit http://www.duanereade.com to find your closest Duane Reade!
Follow @DuaneReade on twitter: https://twitter.com/duanereade
And visit Duane Reade on Facebook: https://www.facebook.com/duanereade
This shop has been compensated as part of a social shopper insights study for Collective Bias. (#CBias) All opinions are my own.