On January 7th I had the priceless experience of dining at the number one rated restaurant in New York City, and one of the best restaurants in the WORLD!
In 2009, Le Bernardin was voted 15th best restaurant in the world in the Restaurant magazine Top 50.

Le Bernardin is one of only seven restaurants in New York awarded three Michelin stars,[2] and is the restaurant which has held four stars from The New York Times for the longest period of time, having earned the ranking in early 1986.
Along with a few other lucky bloggers, we were treated to a once-in-a-lifetime meal cooked by chef Eric Ripert, and educated about wine pairings by Le Bernardin Sommelier Aldo Sohm.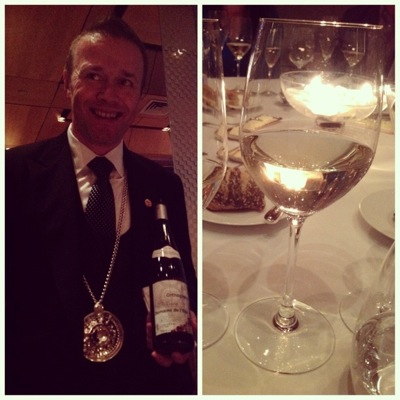 I was completely enchanted by every part of the experience. I had never even seen a fancy wine tasting medallion like the super cool one Aldo Sohm wears. And he really went into detail about the difficulties of pairing wine with certain flavors, like cucumber or tomato. I was pretty enthralled and wanted to know more.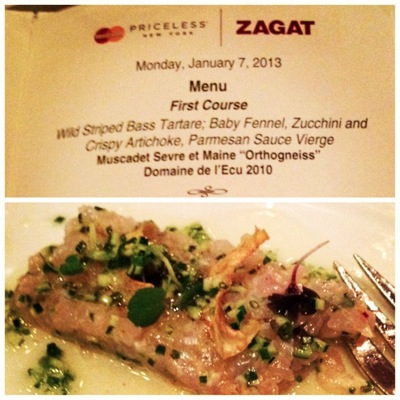 The first course was Wild Striped Bass Tartare. Being a southerner, I had some reservations about eating ANYTHING tartare, but this was a special, once-in-a-lifetime chance, so I went for it. It was (of course) delicious, and I didn't get the heebie-jeebies that I was eating raw fish. 
The second course…was the first time I have ever eaten "foam". That was pretty exciting…I mean foam is fancy! Perfection.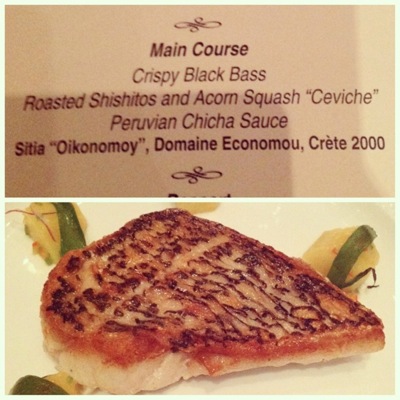 You know how that even fish fans don't like to eat "fishy fish"? The main course was a super non-offensive Crispy Black Bass with Peruvian Chicha Sauce. My photo is from before the sauce addition, but it was a lovely appealing light orange color.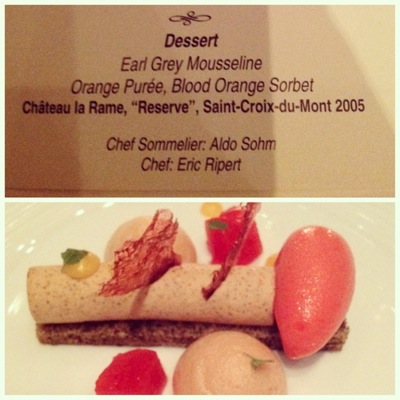 Finally the desert was a complete party in my mouth. Mousseline flavored by Earl Grey tea! Holy awesome! Every bite was different and amazing. 
After eating, we actually got to tour the kitchen of Le Bernardin! It was so inspiring to see the hustle, care, and mastery of every step in the line.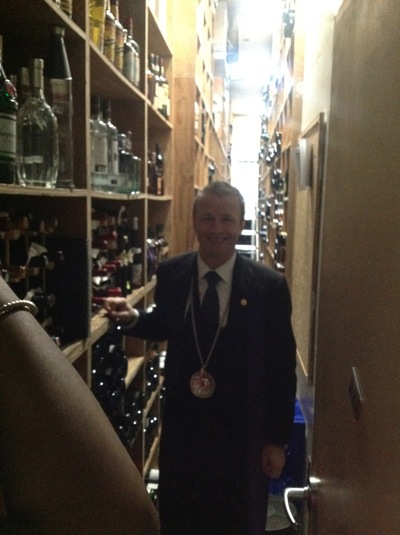 Perhaps most amazing of all was the wine cellar…its hard to have a cellar in NYC, so this collection at Le Bernardin is very impressive. I also loved the evident joy that Aldo Sohm the Sommelier feels when spending time in the wine cellar!
I have talked about this amazing dinner to any of my friends who will listen…I am so SO grateful for this once in a lifetime meal and tour of Le Bernardin in NYC. I am inspired to become incredibly wealthy so that I can treat others to the same experience!
Thank you MasterCard!