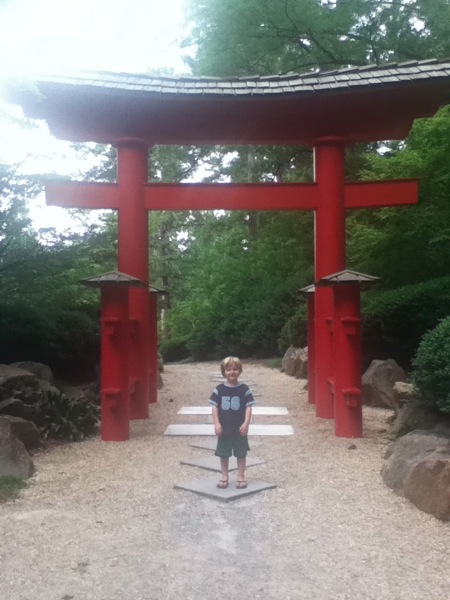 TravelingMom.com is having a fun twitter party on December 5!
Share your funny stories of not-so-great family holiday vacation moments during our Dec. 5 #TMOM Monday Twitter party, and be entered to win an iPad2 courtesy of Capital One Venture!
Also, enter the Holiday Travel Double Take Giveaway courtesy of Venture on TravelingMom for a chance to give that not-so-perfect vacation a do-over*. We're giving away a family vacation, including four plane tickets and five nights in a hotel, worth up to $5,000.
I was revisiting The Time I Lost My Passport in Thailand just yesterday. It happened in 2004 but ahhh, I can still feel that stress now. Just like old times. Sweeeeet memories.
I had another travel nightmare that happened in Vietnam:
On Monday morning 12/28, the boys woke up early in our hotel room in Hue, Vietnam. As was our routine, hubs took the boys to breakfast and I stayed in bed. After they had been gone only a few minutes, I had to go to the toilet. I got up and went to the toilet, leaving the bathroom door open since I was the only one in the room. I heard a key turn in the door and someone come in. At first I thought it was my husband, trying to be quiet so as not to wake me. But then I realized the person was being awfully quiet, and my husband wouldn't have left the boys at breakfast, so I thought maybe it was the cleaning lady. Not wanting to be caught unawares, I quickly got off the toilet and went to face whoever it was. To my surprise, it was the cleaning lady. The surprising part was she was really busy cleaning THE INSIDE OF MY WALLET.…..read the rest HERE!
That was the worst!
It would totally be redeemed if I won an iPad2!
Party Details:
WHEN:  Dec. 5, 9-10 pm ET (8-9 pm CT; 7-8 pm MT; 6-7 pm PT)
WHO: Panelists @KimOrlando @CindyRichards @Chaotic_Barb @LuxuryTravelMom
WHAT: Twitter party –  Not-So-Great Vacations that deserve a do-over
HOW TO JOIN:  Follow the hashtags #TMOM #DoubleTake, and RSVP at this link: http://www.travelingmom.com/tipsproducts/twitter/4116-dec-5-twitter-party-not-so-great-family-vacations.html
An iPad2 will be given away at the end of the party!
There are several ways to enter, find out the deets here: http://www.travelingmom.com/tipsproducts/twitter/4116-dec-5-twitter-party-not-so-great-family-vacations.html