Mother's Day is May 14th this year! I already accidentally auto ordered flowers (I canceled it), but I've been sending flowers to mom for several years now.
Isn't that what moms want? Probably not 100% of the time!
Instead this year I browsed Mother's Day Gifts at Uncommon Goods.
I wanted one of everything for myself, and I found lots of things to bookmark for later for my husband and children.
For my avid "birder" mom, I selected a hand crafted hanging hummingbird feeder. She put it to work right away.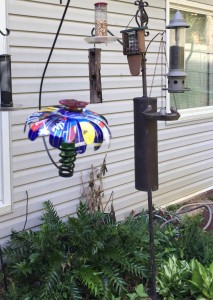 It looks so bright among all of the brown feeders!
Come and get it, hummingbirds!
For myself I chose a Amazonite Essential Oil Diffuser Bracelet. I am very into essential oils and I like the idea of being able to wear the oil of my choice on diffuser beads rather than directly on my skin.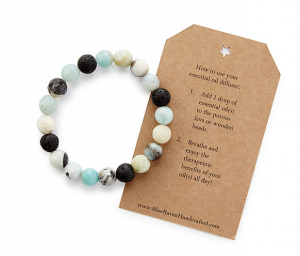 Uncommon Goods also has sections of gifts for grandmothers and gifts for new mothers, but really you will find a dozen things for everyone you have ever known. Graduation gifts, gifts for women, and gifts for men. Yes. It is just that kind of awesome.
Go shop and be fulfilled!