Excedrin kicked off their Managing Migraines campaign at Herald Square, near one of my favorite Duane Reade stores.
Jordin Sparks was in the house for a press conference and a surprise a cappella performance.
I hung out in the media tent and pretended to be suffering from a migraine. I totes wasn't but look at this sweet acting:
Excedrin was represented and handing out a pretty decent coupon good for purchases at Walgreens and Duane Reade!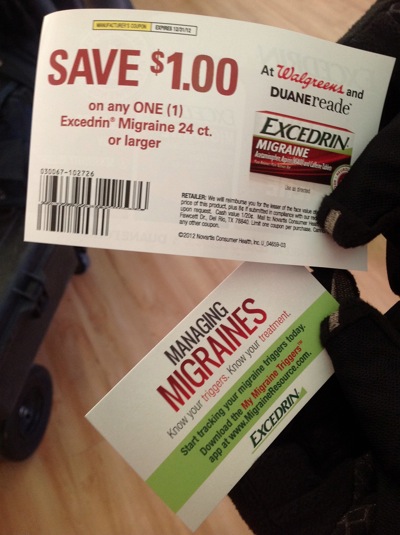 Also, to help me feel mellow, there were free chair massages going on in Herald Square! Woot woot!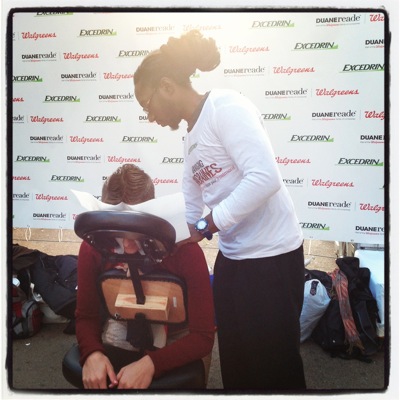 Jordin Sparks and some of my blogger friends have reported great success with managing migraines using Excedrin! Get it at Duane Reade!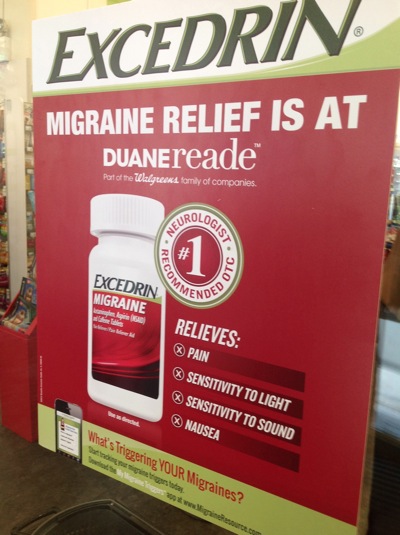 Excedrin Migraine is the number one neurologist recommended over the counter medication for migraines! That means it is awesome.
Jordin Sparks singing a little song for us! I had to bend down and take this photo from in between another photographer's legs, because I wasn't cool enough to be granted access to Ms. Sparks.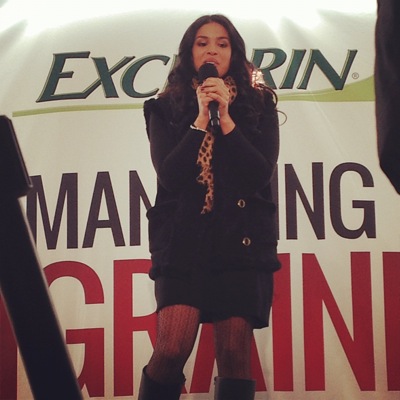 Excedrin® Migraine is the #1 neurologist recommended over-the-counter brand for migraine relief. It offers convenient and effective relief for migraines and was the first non-prescription medicine approved by the FDA to treat all the symptoms of a migraine.

· A recent survey conducted by the makers of Excedrin® Migraine found that an overwhelming majority (93%) of female migraine sufferers wish they knew more about their migraine triggers.

· Excedrin® Migraine now offers even more to those who suffer from migraines with the launch of My Migraine Triggers, a new app developed with a neurologist available free on iTunes, allowing migraine sufferers to track the causes of their migraines.

· Visit the Migraine Center at Excedrin.com or facebook.com/Excedrin to hear from other migraine sufferers, share tips and access free information to help better manage migraines.
I made a google + story of my day hanging out with Jordin Sparks and learning about Excedrin, so go take a look!
Be sure to follow @DuaneReade on twitter, Duane Reade on Facebook, and tune into Duane Reade TV on YouTube!
""I am a member of the Collective Bias® Social Fabric® Community. This shop has been compensated as part of a social shopper insights study for Collective Bias™ and Duane Reade #CBias #SocialFabric"