Two of my peers, in their early 30's with young families, are currently facing the difficulty of deciding how to care for their aging parents who have special care needs.
To be frank, in both cases, the family has "seen it coming" for a long time. In one family, a plan is in place for long term care. In the other family, the adult children are still deciding what should be done.
One parent is suffering from dementia. The other has a rare and debilitating disease.
Going back even further, I had another friend whose mom got severe and debilitating Alzheimer's while in her early 50's! You never know what could happen and when!
Besides being very sad, scenarios such as this are very overwhelming.
The conversation about what your aging loved one wants to do about long term care needs to happen NOW, before YOU have to make the decision for them.
Of course, this is a sensitive topic. Sometimes I like awkward. Like Awkward Stretching.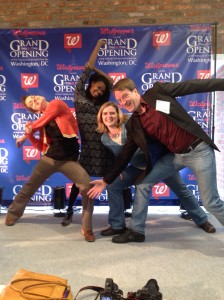 But I don't want to unnecessarily make my loved ones feel depressed.
So how do you go about bringing it up?
Genworth Insurance has free resources online to help you to "break the ice" about the topic of Long Term Care.
There are articles on all sorts of aspects of insurance and financial planning available from Genworth like this one about Long Term Care (it's a women's issue).
This post was inspired by Genworth and Brandfluential.