Do you have life insurance? I confess, I just got mine squared away this week, effective July 1.
All lives end in death. We are all going to die one day!
"Life is a terminal disease, and it is sexually transmitted."? John Cleese
I'm a single parent. I was asked by a non-parent friend recently why I was taking life insurance.
I said, "If they can't have a mama, they should at least have money."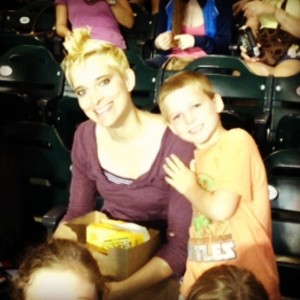 A bit morbid perhaps, but better than being head-in-the-sand about it. Plan for the worst and hope for the best, right?
"In this world you've just got to hope for the best and prepare for the worst and take whatever God sends." -Lucy Maud Montgomery
Did you ever think about the fact that Even Stay At Home Parents Need Life Insurance?
This is because even though a stay-at-home parent isn't a wage earner, they still contribute in a very valuable way to the family financial status.
How much will it cost to care for your young children outside of the home if the stay-at-home parent passes away? How much will it cost to hire a maid service once you aren't around to clean!
It is a grisly thought but it is better to plan now!
Genworth Insurance has free resources online to help you think about the question of Life Insurance and decide how much you need at this current phase of your life.
If you don't have life insurance, get started asking questions today, and get on the path to getting it done!
It is worth the peace of mind now for you, and the financial care your family will have one day if they need it.
This post was inspired by Genworth and Brandfluential.