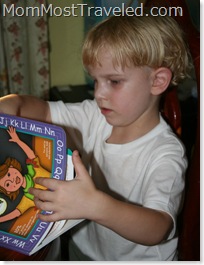 Cedar Valley Publishing has two fantastic books to help your little ones get prepared for early learning!
Let's Get Ready for Kindergarten! and Let's Get Ready for First Grade! aren't the traditional boring workbooks you might expect.
They each present necessary concepts in an engaging way that gets directly to the point, using sturdy write-n-wipe enabled pages.
The illustrations are bright and eye-catching, and your child gets solid, foundational knowledge learning along with the Cedar Valley Kids characters in the book.
What I really appreciate about these books is that they make it easy for me to teach my child without requiring me to look over the information in advance or have to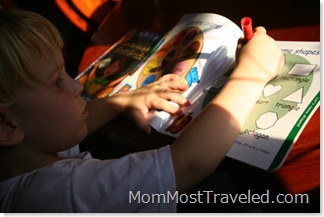 make my own lesson plans!
Jojo is 4, so we started in on Let's Get Ready For Kindergarten!, recommended for ages 2-6.
Jojo was really eager to explore each page, asking me lots of questions about everything in the book.
The next day, Jojo still remembered some new things he had learned from Let's Get Ready for Kindergarten!, such as the difference between a hexagon and an octagon!

When he noticed Mrs. Good, the teacher character who is on each page of the book, we had to spend several minutes looking at her every picture, each one featuring a new zainy pair of glasses. Jojo got a big kick out of her "beautiful eyeglasses" (his words).
The Let's Get Ready! series includes bullet points on the inside of the front and back cover to help parents and caregivers know what they should be doing to help their children succeed at these ages.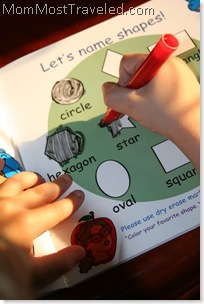 I really appreciate the advice in the back of Let's Get Ready for Kindergarten! that says, "Turn travel, meal, bath, and bed time into learning time."
The Let's Get Ready! books aren't big and bulky; they are a terrific diversion for time in the car or anywhere else your busy life takes you.
Cedar Valley Publishing is generously giving away a set of BOTH Let's Get Ready! books to ONE Mom Most Traveled reader.
This giveaway is open to residents of the US, Canada, and ANYWHERE IN THE WORLD!
To enter, visit the Cedar Valley Publishing Blog and leave a comment on one of their blog posts! Come back here and let me know where I can find your comment!
One winner will be chosen at random.
This contest will close at 11:59 pm CST, March 9, 2009.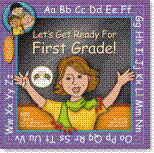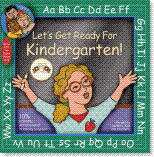 *Congrats to Cedar Valley Publishing winner: Ashley BB.!