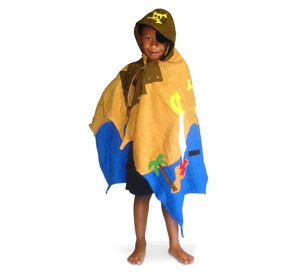 Kidorable has a promotion on their cute hooded towels… through June 12, get 20% off your entire order when you purchase a soft cotton hooded towel.
Just use code DRYOFF33 at checkout on www.kidorable.com
Choose towels in two sizes, newborn to two years, and ages three to six.
I think Deeds will look cute in his pirate towel this summer when we are pool side or at the beach!
I mean, seriously. This towel has an eyepatch built into the hood.
That spells awesome!
We have almost everything in the Pirate Collection from Kidorable.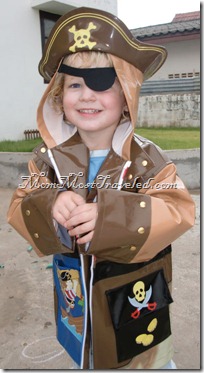 Deeds loves his pirate rainboots and pirate rain coat, and actually I have been known to use the pirate umbrella.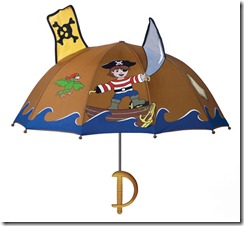 He is excited to use the treasure chest backpack next year when school starts (and probably on summer adventures as well).
Check out all of the towel styles for girls and boys!
Don't forget, use coupon code DRYOFF33 at checkout to get 20% off!
I don't get any kickback if you use the coupon code, but I did get some schweet Kidorable samples.