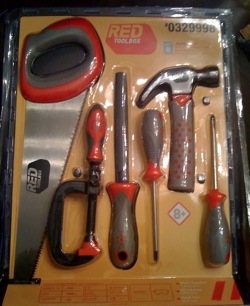 Mother's Day is just around the corner, and this year, kids can give mom a gift that lasts longer than macaroni and glue.
Red Toolbox makes a line of carpentry of tools ergonomically designed to fit a child's grip as well as original carpentry kits that kids and parents can create together.
You know how we always bemoan the fact that Kids These Days don't ever DO stuff? I see Red Toolbox products as a valuable investment for teaching kids how to do something useful!
Doing a Red Toolbox project is also instant quality time for kids and parents.
Kids can also spend quality time with dad by building mom a birdhouse or jewelry case to give her on her special day.
The Red Toolbox line includes a variety of REAL tools made especially for kids – including a 10 piece tool set, work bench, and kits such as a picture pack, newspaper stand and interactive mini-golf accessories that kids can build, then use!
These one-of-a-kind kits feature a level system – with Beginner, Intermediate and Advanced projects.
Each level increases in complexity – allowing kids to develop carpentry skills and enhance their creativity as they advance forward.
I was sent an awesome 8-piece toolset, a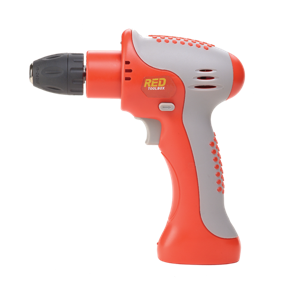 cordless drill, and a jewelry box/mini case kit.
We have done the free Lowe's Build It events for kids many times; every time, Jojo wants to take the hammer home with us. He is SO pleased to have his own personal tools, just his size!
The 8-piece toolset includes safety Goggles, Tape Measure, Philips Screwdriver, flat screwdriver, Hammer, Saw, File, and a 2″ clamp.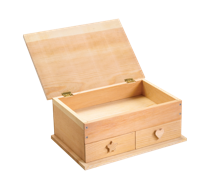 The project kits are affordable and useful items, providing an educational and creative experience for your child. The jewelry box kit makes a cute box with two drawers and a top shelf.
Any child would be proud to make this for their mom!
And look at this go-cart kit for $49.98! My kids would freak out! I always dreamed of building a go-cart when I was a kid. One problem was I didn't know how to build anything. Or have materials.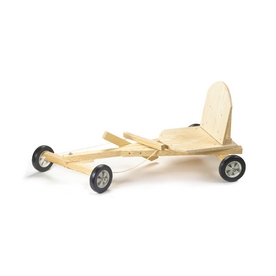 Red Toolbox products are currently available at Lowe's stores nationwide and at Lowes.com. Learn more about the product line at www.red-toolbox.com.
I wish I had these when I was a kid! Thank goodness my lack of carpentry skills won't hold my kids back from learning how to do things.