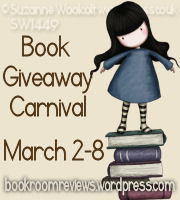 I'm in love with a company called Karito Kids, because they use fun stories and adorable dolls to bring different cultures to life!

Karito Kids product line includes six dolls representing different cultures around the world.
The dolls are exsquisite; something your child (or you!) will definitely be proud to own. I love how the facial features of each doll are unique; not like some companies who use the same doll mould and only change the skin tone!
Each of the dolls has their own chapter book about their unique adventures and life in their country.
The Karito Kids website itself is a treasure trove of kid-friendly cultural information presented in fun ways, like games.
I even tried this easy tasty recipe for Chinese Peanut Butter Noodles (opens a PDF) from the Karito Kids site.
A portion of the sale from each Karito Kids product goes into helping REAL kids around the world. What could be better about this company?
Exploring the world and learning about diverse cultures around the globe is something I really value!
I strive to seize any opportunity to teach my children about our world, and I'm so thankful for great companies like Karito Kids who provide me with the tools to do so!
To enter to win the Adventure Book and Travel Charmer doll of your choice, visit Karito Kids and tell me which book and doll you would pick!
If you are the winner, that is exactly what you will get!
This giveaway is open to US residents.
One winner will be chosen at random.

This giveaway will close at 11:59 CST, March 8, 2009.
*Congrats to the winner! Karito Kids giveway winner: Michele P.!*