After interviewing Duane Reade sponsored triathlete Jozsef Major, I went back to the Ironman Village the next day to hear him give a talk about training for Ironman races.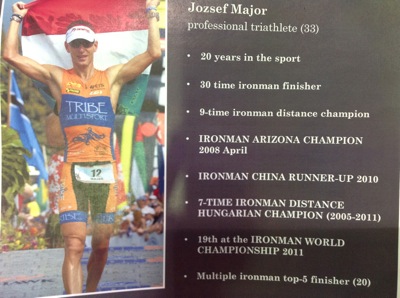 Jozsef has been a professional triathlete for 8 years, and has finished Ironman races 30 times. Incredible!
He is the 2008 Ironman Arizona Champion, the 2010 China Ironman Runner-Up, and the 7-Time Ironman Distance Hungarian Champion (2005-2011).
He shared his 11 week training summary and it is BANANAS!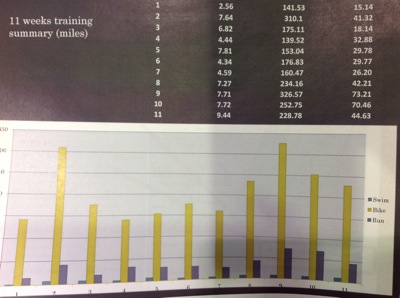 He starts of easy, swimming only 2.56 miles the first week of training, running 15.14 miles and biking 141.53 miles in that same week. Holy Cannoli!
He uses some kind of GPS to track his route and times and progress. On a 18.15 mile training run, his time was 2 hours and 19 seconds. Phew!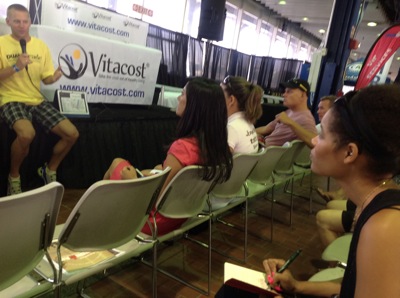 Jozsef said that before an Ironman you should prepare mentally and make a plan. Don't forget to HYDRATE! "Drink. drink. Eat. Repeat" is the mantra.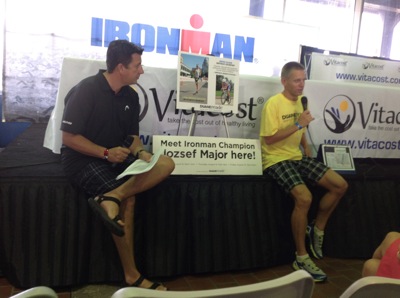 It is important to fuel your body with good quality food, and be sure to sleep and relax before race day! You need to "taper" off your workouts, but still move your body!
Jozsef also advised that you can NOT make up for missed workouts. So don't try to "cram" in a 100 mile bike ride! Tsk tsk!
Conversely, do NOT stop working out completely. Just take it easy!
That is sound advice from someone who knows!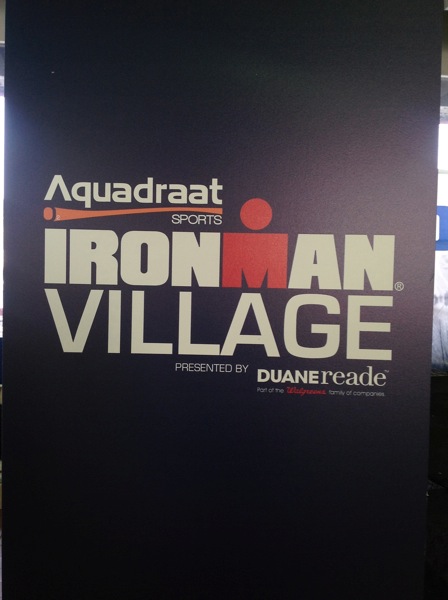 Here is a Google + story, where I took lots of photos of his talk.
Follow @DuaneReade on twitter, Duane Reade on Facebook, and Duane Reade on YouTube!
I am a member of the Collective Bias™ Social Fabric® Community. This shop has
been compensated as part of a social shopper insights study for Collective Bias™.
#CBias #SocialFabric