Jojo is in a major "reading and writing" phase. His number one wish is for things like paper or a desk.
He won a cell phone and said, "This is what I needed FOR MY OFFICE!"
He is 6.
Anyway, Jojo was THRILLED to get some Personalized Folded Thank You Notes from InvitationBox.com.
The art of writing a thank you note is a trait that every parent should pass on to their child starting at a very young age. Whether your child needs to write a thank you card for the birthday gifts he received from his friends or Mom wants to send a special note for a wonderful playdate, InvitationBox.com has a thank you card that will fit the bill. This online boutique offers classy, gorgeous note card designs for both children and adults, in a wide selection for every age. www.invitationbox.com
He got some tasteful stripey cards with his name on them, and some dinosaur stationary.
The icing on the cake was that he also got personalized children's stickers with his name on them, one sheet in a pirate theme and one sheet in a dinosaur theme!
Totally awesome, a kid's dream come true!
InvitationBox.com has all kinds of stationary, including birthday invites and stuff for grown ups in a variety of tasteful and/or fun themes!
View the whole selection at http://www.invitationbox.com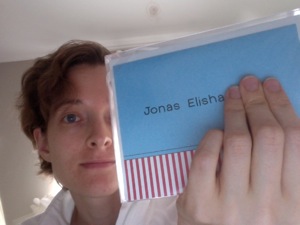 Look for @InvitationBox on Twitter and connect with InvitationBox on Facebook!