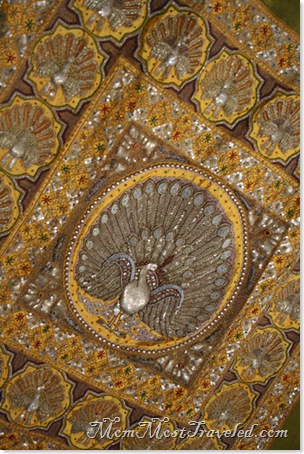 This wasn't really an impulse buy, but it totally isn't my "usual" style. I saw these super sequin-intense wall hangings being sold on the streets of Bangkok many times before I finally decided to buy one.
Usually I gravitate toward "plain jane" or "natural" looking clothing and decor, but something about this giant bead-and-sequined monstrosity called to me.
When a Burmese friend came over, she gasped and said it was just like the handiwork common in Burma (Myanmar). So we deduced that it was probably made by Burmese refugees in Bangkok (there are many).
This is one of my favorite things; maybe it makes my home eclectic?