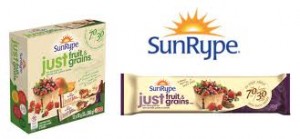 I have been saying it for many months now…it is time for me to start eating healthy (again).
But my life is more hectic than ever, yesterday I didn't eat lunch…or get to go to the bathroom until late in the afternoon. But whatever.
Every since SheSpeaks sent me a big box of SunRype Fruit Strips, Just Fruit and Grain, and Fruit Source 100% Fruit Bars that don't contain any artificial ingredients…I have been SNACKING IT UP!
Full disclosure: they have all been eaten at this point. Sad face.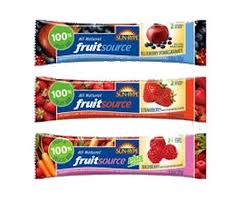 I supportively (and reluctantly) shared some with my boyfriend so that he could experience the magic of having a healthy fruit snack in the daily brown bag (note: Brown Bag in this case is metaphorical because we completely use reusable lunch bags.)
I loved the taste of all of the SunRype fruit snacks (they come in cool flavors like Blueberry Pomegranate , but my favorite was the Just Fruit and Grain, because I felt that the grains gave me the extra UMPH to stay satiated for longer.
The taste is A+, and the convenience factor is perfect!
SunRype has a sweet offer on Facebook to help convert you into a healthy snacker! Visit http://www.facebook.com/SunRypeUsa/app_448589555162496 and sign up to receive a free SunRype product after you purchase one.
Learn more about SunRype on their website at http://www.sunrypeusa.com/ and on their
Facebook page!