I received this product at no cost in exchange for a blog post.
When my younger brother was a teen, he had perfect skin. I had a lot of acne. One time, he got a single zit, and he eagerly came to me and asked me what to do about that one single zit. He oddly seemed excited. This irritated me.
I had acne when I was a teen, and I did not feel like it was cool. But suddenly, zits ARE COOL.
Whats a child to do if they want the fun of zits but they don't have the hormones to generate them naturally?
Those kids, whoever they are, are totally in luck! You can actually purchase a pack of 25 Zits Pop and Play zits for $4.99! Hilariously disgusting!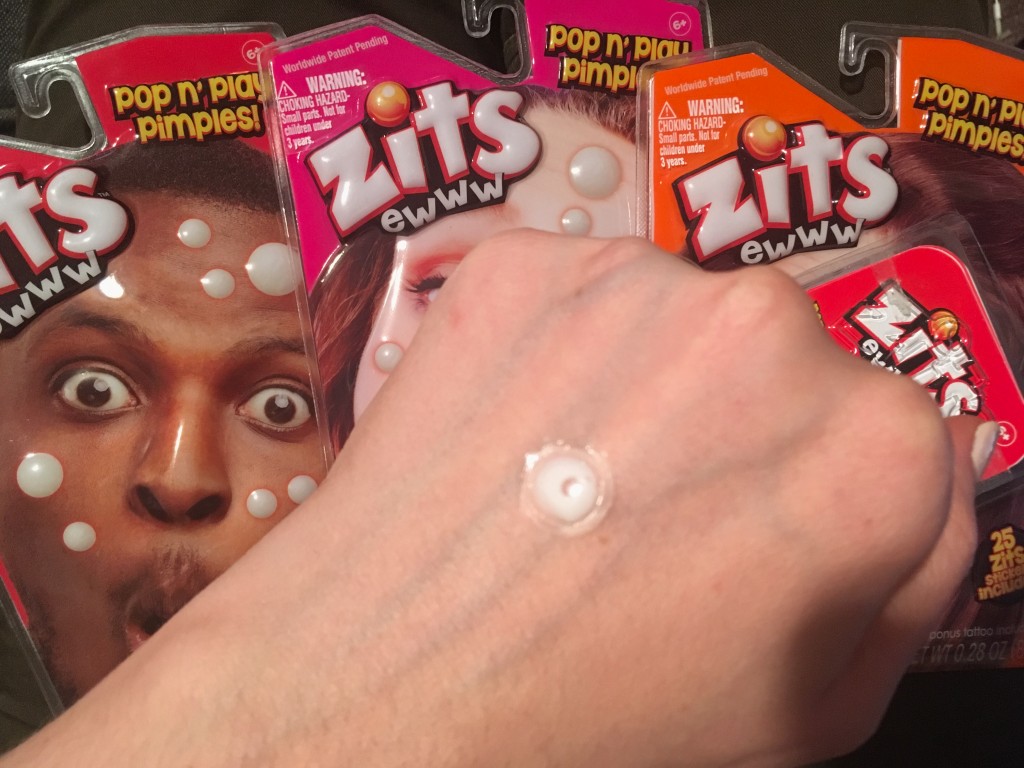 Zits are available at Walmart and other major retailers, and also online at igotzits.com!
Zits will be coming this March to Walmart and other major retailers and will be sold in packages of 25, with an MSRP of $4.99.
Zits would be a funny addition to a slumber party or group gathering. Hilarity will ensue!
As a former acne sufferer, I do like that this product helps normalize zits. I mean, A LOT of people have them, so sometimes you just have to rock it for a while, right?
Look for Zits in the novelty section of major retailers!