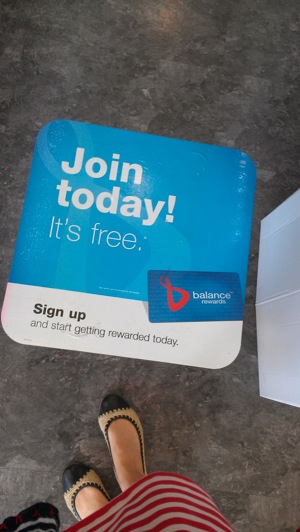 This week, Duane Reade rolled out a NEW rewards program. To be a part of the new Balance Rewards program, I just confusedly asked the cashier what I had to do to sign up, and she handed me a plastic rewards card and typed in all of my pertinent information.
Apparently you can sign up online as well, if that is what you are into. But personally I didn't want to use a lot of brain power. Because when I am on the internet, there are lots of pictures of cats wearing clothes that beg to be pinterested, ya'll.
So I did a little joy-shopping in Duane Reade to score some sweet sweet Balance Reward deals. And there are many to be had!
I made a Google + album of everything I saw in the store that day, so go check it out!
But here are the highlights.
Basically with the new Balance Rewards program you can accrue and redeem points faster than the former FlexRewards program. See: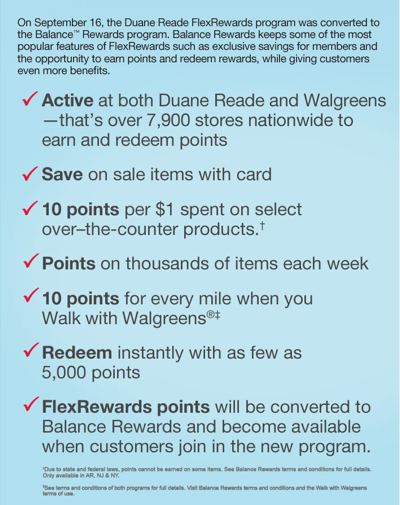 I used the Duane Reade circular as a treasure map to lead me to the largest bounty of points.
You see, not only were these gel insoles on sale for 20% off, you also score 1,000 extra Balance Rewards points!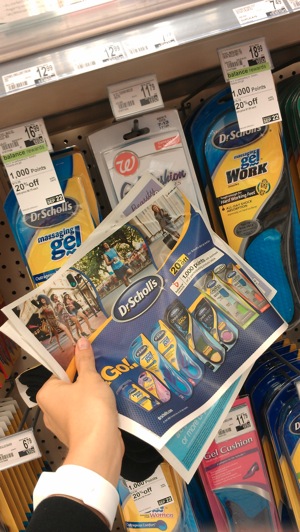 This is the circular as I planned my attack at home:
And BOOM search and destroy me some SCREAMIN GOOD DEALS on OTC pain meds! 5,000 bonus points just for buying something I need? You're darn tootin'.
ShaBAM, I can't wait to see all of the rewards points I just racked up on my first ever Balance Rewards shopping experience!
Lets take a look: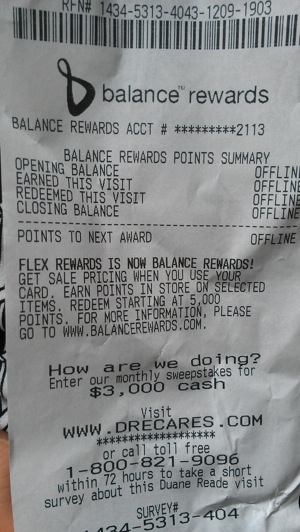 Ooooh sad trombone! There was some kind of issue with the system! I guess I have to wait. And probably shop at Duane Reade again. 
Follow @DuaneReade on twitter, Facebook, and YouTube! 
I am a member of the Collective Bias™ Social Fabric® Community. This shop has been compensated as part of a social shopper insights study for Collective Bias™. #CBias #SocialFabric