I'm always surprised (but flattered) when someone refers to me as being "deep".
I'm not sure exactly what it is about me that causes people to draw the conclusion that I am without a doubt, deep.
I'm not always waxing eloquent on the problem of racism, but apparently appearing deep is a lifestyle.
I have some theories about why I am viewed as a deep thinker; feel free to follow in my footsteps if you would like to share this reputation.
HOW TO BE DEEP LIKE MOM MOST TRAVELED:
Have dark hair (blondes have a reputation, you know?).
Dress sensibly, maybe even a little exotically (such as articles of clothing from your travels to mysterious lands), and definitely classic.
Listen a lot. When people are talking about something stupid, don't say anything. Just let them go with it. Even if you aren't thinking deep thoughts at that exact moment, if you are quiet, people will think you ARE. Don't forget to nod.
Master the "I'm listening to you while also thinking deep thoughts" expression: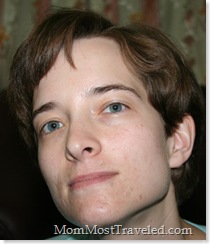 This is often accompanied by an "understanding nod".
Just for variation, or if you need to lighten the mood, also have the "I'm deep but also friendly" look in your repertoire.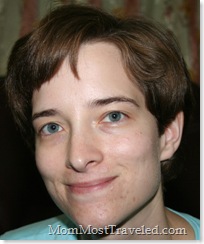 Read books, especially classic literature. Avoid novels sold in airports or discount warehouse clubs.
Watch movies that were never box office hits. Think "indie" and "documentary". But don't talk about them exhaustively to someone who hasn't seen it.
If you are a weird person, try to fall more on the "eccentric" side of the fence, rather than being labeled as "creepy".
That as far as I can take you. It is time for you to spread your wings and earn your own reputation as a deep thinker.
You already read my blog so that is a fantastic start.
I know you can do this.
Make me proud.