My favorite place to shop in NYC (Duane Reade pharamacy, doy duh), just released their latest in-store magazine, Happy and Healthy.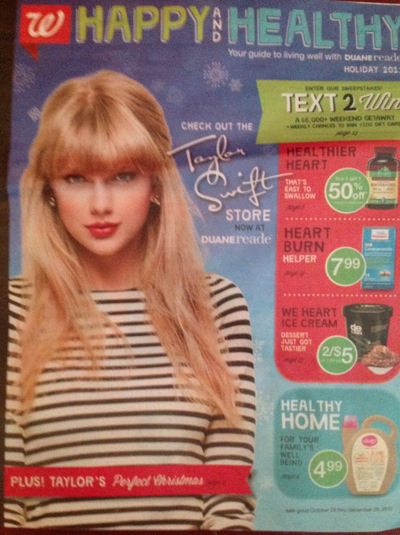 You can read it online or pick up a copy at your neighborhood Duane Reade.
It really is like a magazine, besides having the sweet holiday shopping deals, it also has actual articles, like beauty tips from Halle Berry, and instructions on how to do a Sun Salutation in Yoga. I know!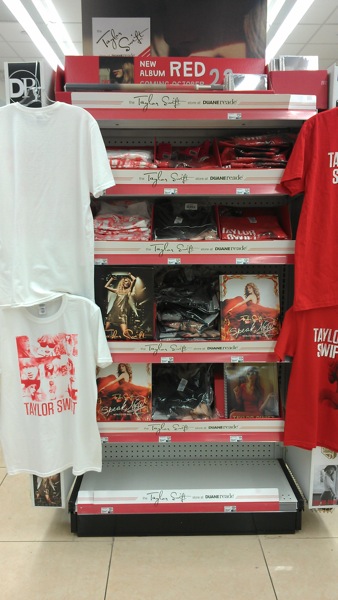 So it pretty much has the same Advertisment:Info ratio as magazines that you pay like $4.95 for in the checkout line. But Happy and Healthy is free, so total win. 
Free information is my boyfriend!
I got excited about Happy and Healthy, and it is very holiday-focused, so I went berzerko and bought a Duane Reade Christmas tree.
I completely had my tree up and ready to go on the day it snowed. Remember the Nor' Easter?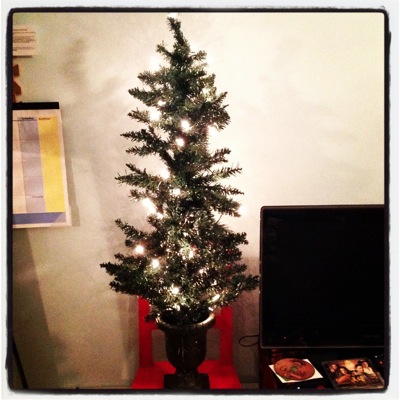 Sidebar: I am from the south, and I thought Nor' Easter sounded really fun, like Easter with a viking/norseman flair.
Maybe we would eat haggis (I assume they eat rawish, disgusting cuts of animals) and pillage something?
No. "Nor'Easter" just means really cold air comes down from some cold place (like too cold for life, like one of the ice planets, maybe Jupiter?) and dumps snow and misery all over your city.
That Nor'Easter wind totally BLOWS.
See what I did there?
Anyway, what DOESN'T totally blow is the awesome deals at Duane Reade (and see what I did THERE? I'm a genius, people. Hire me.).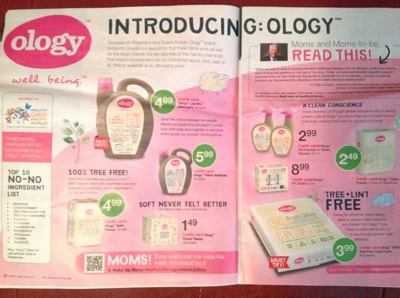 OLOGY is a new brand of eco-friendly products available at Walgreens and Duane Reade. They have all kinds of stuff, from recycled paper napkins to super special world-saving light bulbs. Also, the price points are pretty decent and allow you to feel superior when you wash your clothes with eco-friendly soaps.
Or your hair, because they make shampoo even.
I know, they stay busy making cleany stuff at Ology.
I made a Google + album of my recent shopping trip to Duane Reade. Check it!
Also keep up with @DuaneReade on twitter. They are the most followed pharmacy in the world, so you know they must be fascinating!
Duane Reade on facebook often has lovely photos of NYC, so keep an eye on that too!
Did you know you can watch Duane Reade TV on YouTube? Give that a whirl.
"I am a member of the Collective Bias™ Social Fabric® Community. This shop has been compensated as part of a social shopper insights study for Collective Bias™. #CBias #SocialFabric"