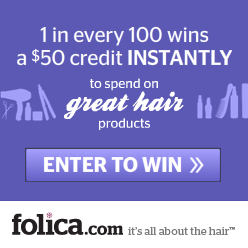 This Holiday season, Folica.com can make your hair wishes come true!
With Folica's "Everyone Wins Great Hair" promotion, everyone wins up to $50 to spend on hair styling products at Folica.com.
From now until January 1st 1 in every 100 people who play to win great hear will win a $50 credit to spend instantly on hair care.
Folica.com has over 60,000 great hair products, more than 300 beloved brands and heaps of customer ratings and reviews.
I have really thick hair. Until I was about 21, I had one hair style. The ponytail.
At 21 I went short. Super short. Except for a brief 2 year period when I grew it back out, I have been going shorter and shorter ever since.
When I adopted the mohawk about a year ago, I had to get serious with the styling products.
I use a lot of hair products to keep my Mo in spikey delicious condition. I prefer mousse and/or gel combination. And sometimes hair wax.
The wrong combination of products leads to a wilty Mo. We don't want a wilty Mo.
My body hair wish is to be as smooth as a baby seal. (Are they smooth? They look smooth.) I'm digging this Satin Smooth Waxing Starter Kit! Woohoo!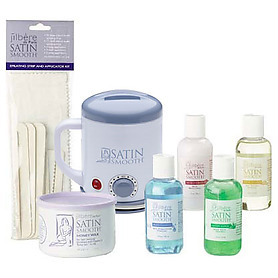 Too bad I'm not a swimmer. I would glide through that water with NO kinds of drag. Hoo-ah!
No matter your hair needs, Folica.com has the hair products for your case. Go take a look, and maybe win credit! High five!