1280 Peachtree Street, Northeast
Atlanta, GA 30309
(404) 733-4444

Open Tue-Wed,Fri-Sat 10am-5pm; Thu 10am-8pm; Sun 12pm-5pm

Individual Tickets

| | |
| --- | --- |
| Adult | $18 |
| Senior (65 & over) | $15 |
| Student | $15 |
| Child (ages 6 to 17) | $11 |
| Child (5 and under) | FREE |
| CityPASS Atlanta | |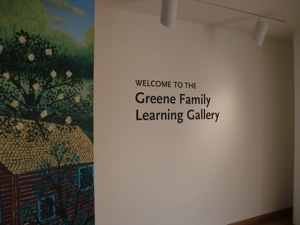 I'm into museums. Yeah, I'm just that kind of person.
Sometimes, the anxiety and requisite quiet makes visiting museums with children seem more trouble than its worth.
Thanks to the Atlanta CityPass, I visited the largest collection of art in the Southeast United States: the High Museum of Art in Atlanta, Georgia.
Families should make a bee-line for the Greene Family Learning Gallery, an are off limits for school groups, and created for children and care givers to interact with art at their own pace.
The Learning Gallery contains blocks, art desks, puppets, and other "please-touch" items placed at kids-eye-level in a cheerful, calm space.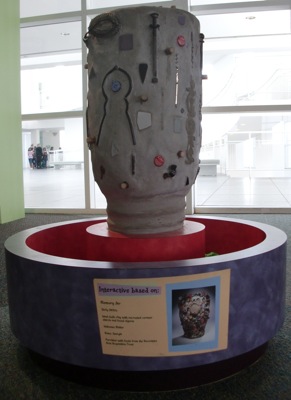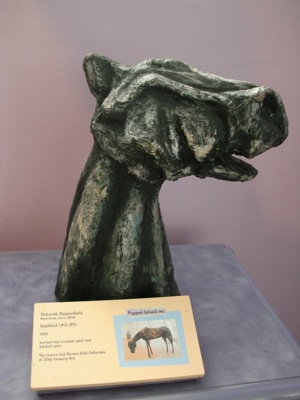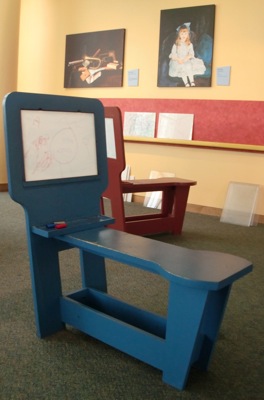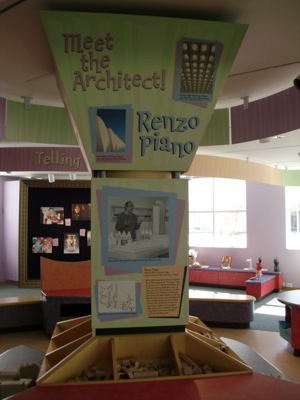 I picked a great day to visit, because it was Toddler Thursday, which means a toddler appropriate art lesson and hands-on activity.
Even if you don't go on a Thursday, or if you don't have a toddler, there are free printed workbooks for elementary-aged children to get them enthused about different sections of the museum.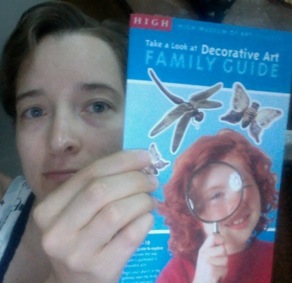 But my FAVORITE part of my visit to the High was the Henri Cartier-Bresson exhibit that is there until May 29, 2011.
Henri Cartier-Bresson (1908–2004) was a PROLIFIC photographer. Seeing the scope of his work served to educate me in art, culture, and history.
He photographed in an artistic yet documentary style, and his work includes images from the 1930′s depression, urban post-war Europe, the independence of India and Indonesia, the Communist takeover in China (late 40′s, early 50′s), and portraits of great figures in art and history (people like Coco Chanel, William Faulkner, Picasso, Matisse, Gahndi, Ezra Pound, and Truman Capote; how did he have such awesome friends?!).
All of this, and Ben Affleck was at the museum that day too, with his daughter. An exciting day, indeed.
Museum gift shops always have cool things to help me turn my children into geniuses, so I stopped in The Museum Shop and got Jojo a copy of Art Masterpieces to Color: 60 Great Paintings from Botticelli to Picasso , which we enjoyed exploring on our flight from Atlanta to Korea.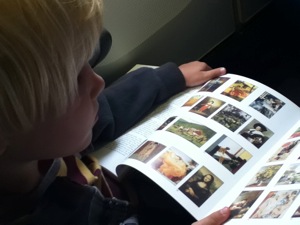 I had a great time at the High Museum of Art in Atlanta, Georgia, and I think I will stalk them now on their social media sites on twitter @HighMuseumofArt and Facebook.