Two years before Jojo was even born, I bought The Monkees: Season 1 on DVD.
I loved watching The Monkees TV show on Nickelodeon when I was a child, and I even went to their reunion tour in 1986.
So I'm nostalgically pleased to see Jojo follow in my footsteps in his developing Monkees enthusiasm.
He sings the songs all day long, usually approximating the lyrics. But he is quite persistent.
His favorite Monkee is Peter. He doesn't like Mickey because his head is big (his words). He also had an oddly specific reason he didn't like Davey as well; maybe something to do with the eyebrows? Mike is his second favorite.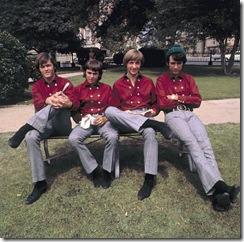 When we planned to go to Hoi An, Vietnam, a place famous for it's tailors, I originally thought of having some Indiana Jones clothes made for Jojo. But when the Monkees fascination came on strong, I knew what needed to be done.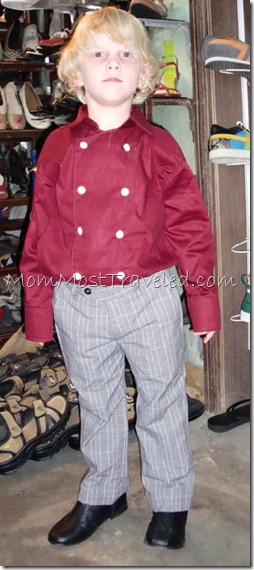 Everything is too big, but Jojo has his "custom made" Monkees shirt, pants, and boots. I hope they are as big a hit on the playground as he wants them to be.
I think it is more likely that none of the other kids will know what Monkees clothes are.
But that doesn't stop him from assigning roles in play scenarios. Jojo always gets to be Peter.