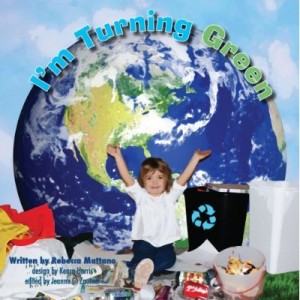 Children have a strong sense of justice, and they love to rally behind a worthy cause (just think of all those kiddie movies where friends band together to save something from an evil grown-up).
The Little Environmentalists aim to arm children with facts to inspire them to go green! I'm Turning Green is the second book in their series of eco-themed children's titles.
I'm Turning Green, readers follow a little girl as she learns how to do her part for the environment. Each time she does something to help the planet, she begins to turn the color green, from head to toe!
I'm Turning Green is full of tips from a child's point of view on how to conserve energy, water, and natural resources in small, achievable actions.
Books from The Little Environmentalists are a great way for anyone to teach children about helping the planet.
Reading nonfiction books to preschoolers is a fantastic idea, because their little minds are so absorbent. I enjoy filling hungry minds with factual information.
Also check out the Mom Most Traveled review of The Little Environmentalists' debut title, Nature Discovery In My Backyard!
The Little Environmentalists, LLC, is a company committed to developing and publishing children's material to promote environmental awareness, appreciation, knowledge, and stewardship.

The Little Environmentalists proudly print their books using 100% post-consumer waste, chlorine free and non-toxic toner. Environmentally friendly printing preserves forests and habitats, keeps toxic chemicals out of the environment and generates fewer greenhouse gases. It has been estimated that producing a ton of paper using 100% post-consumer copy paper rather than virgin pulp saves about 24 large trees, 4,000 kilowatt hours of electricity, 60 pounds of air pollution and 7,000 gallons of water.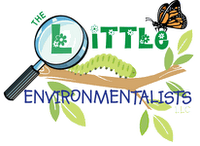 The Little Environmentalists would like to give away a copy of I'm Turning Green to one Mom Most Traveled reader!
To enter, leave a comment on this post about something your family does to lessen your impact on the planet.
One winner will be chosen at random.
This giveaway will close on Monday, January 12th, 12 midnight CST.
*Contest closed! Congrats to Misty!*