The weather is turning colder, and that means the advent of flu season!
On September 24, I went to Duane Reade at 100 Broadway (Pine St.) and attend
the Flu Shot event…a sort of "kick off" to flu season with Chris Snee from the NY Giants.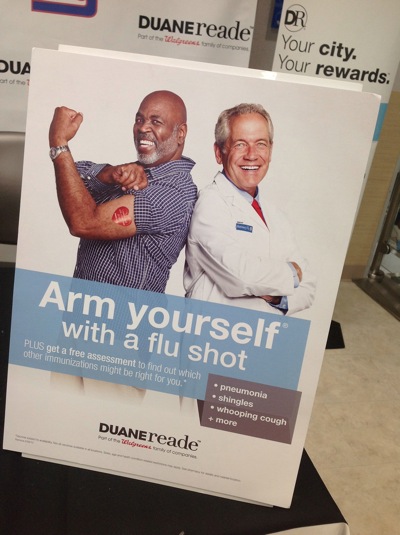 While we were waiting for Chris Snee to arrive, other customers got flu shots. The process is really quick and involves filling out just one form.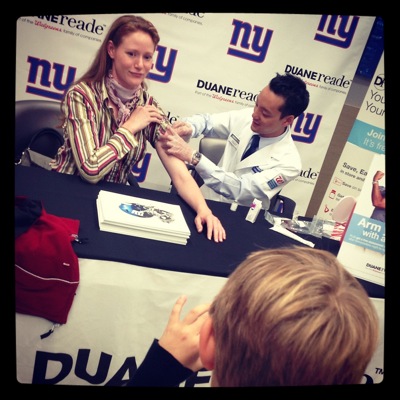 You could definitely walk in to Duane Reade on your lunch break, get a flu shot, buy some food, and be back to the office without breaking your stride.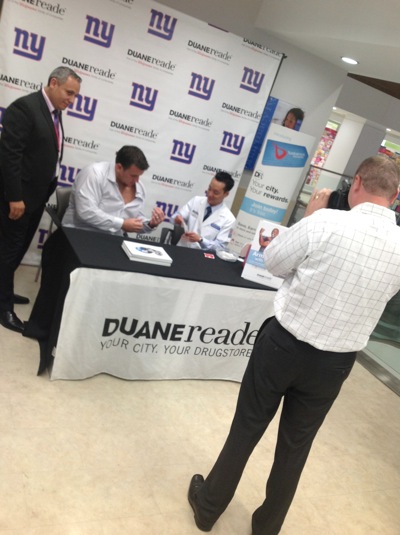 Chris Snee arrived and filled out HIS flu shot form (stars! they are just like us!). He got the flu shot without flinching. and still had the stamina to sign autographs for fans.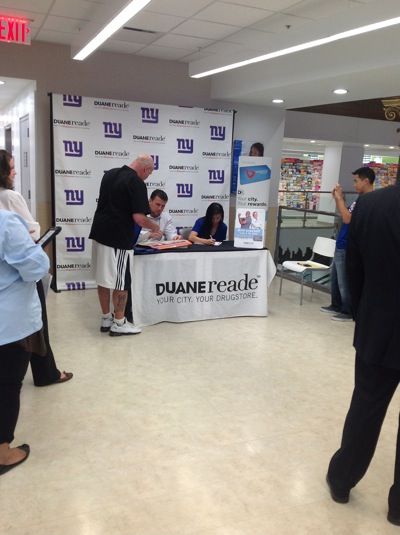 Chris Snee was very nice and gracious. His wife was in attendance too, and said that she planned on getting a flu shot.
When you go to Duane Reade for your flu shot, you probably won't walk away with autographed NY Giants souvenirs, but you WILL be protected against this year's rounds of the flu!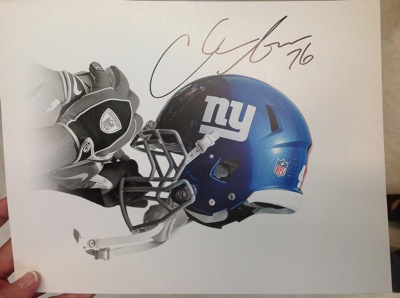 Duane Reade has all kinds of convalescing supplies in case you DO get sick (shoulda got that flu shot). 
They have everything from tissues to sinus wash, and even healthful foods and drinks.
I know this because I hang out in Duane Reade a lot. 
I created a Google + story about my Duane Reade flu shot expedtion! Check it!
Duane Reade has a huge online presence! Keep up with them on the Duane Reade website, @DuaneReade on twitter, on Facebook, and on YouTube!
I am a member of the Collective Bias™ Social Fabric® Community. This shop has
been compensated as part of a social shopper insights study for Collective Bias™.
#CBias #SocialFabric