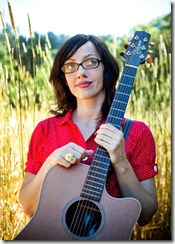 Frances England's third CD, Mind Of My Own, will be out November 9!
Frances England has a elemental, easy-going vibe…its the kind of songs you can enjoy singing along with, but you can also hear yourself think when the CD is on.
As a preschool teacher, this is a big plus! I often put on children's CDs that suddenly start crossing my annoyance threshold when the class is going bananas.
But Mind Of My Own lets me give the kids age-appropriate tunes and keep my sanity at the same time!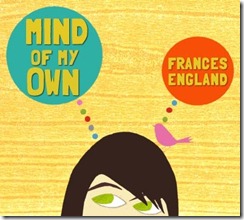 Listen to a few sample tracks and feel your mind exhale.
Get the latest buzz at http://francesengland.com
In celebration of the release of Mind Of My Own, Frances England is doing a live show on Sirius XM Radio's Kids Place Live channel this weekend.
The show will give you a listen to the entire CD, and Frances will talk to kids, parents and teachers about some of the themes of the songs.
The program will be broadcast nationally four times this weekend at the following times:

Friday, November 5th, 9pET/6pPT

Saturday, November 6th, 9aET & 5pET

Sunday, November 7th, 12pET/9aPT